If you were with us last June, you will have been spellbound by the tale-telling skills of Justine de Mierre. The good news is that she's back again next year!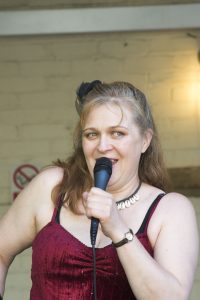 But the really exciting news is that we have this gentleman …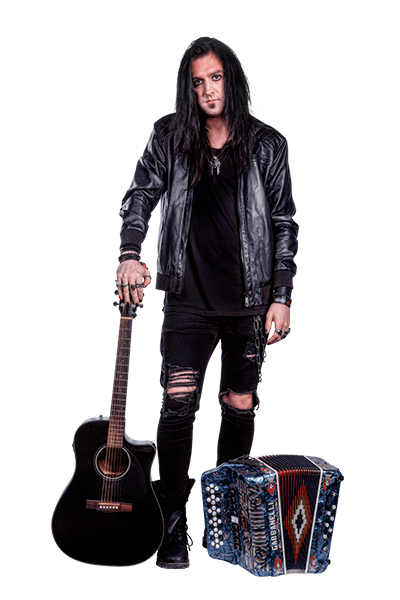 If you haven't encountered him before, this is Lil Jim, and I can do no better than quote from his website:
"Lil Jim is an award winning, multi instrumentalist. Dynamic and irrepressible. Seamlessly tying the roots of traditional music with modern arrangements and hooks. Combining guitar, harmonica and accordion with vocals and foot percussion to create a fresh sound of unstoppable rhythm and unrelenting melody.
From supporting Hayseed Dixie, Paul Jones and Midge Ure, with standout shows at Leek Blues and Americana Festival and Acoustic Festival of Britain, Lil Jim is fast becoming the must-see act on the festival and touring circuit."
The one thing he isn't, is "Lil" …