Friday 9 June 2006
Wall of Sound Samba Band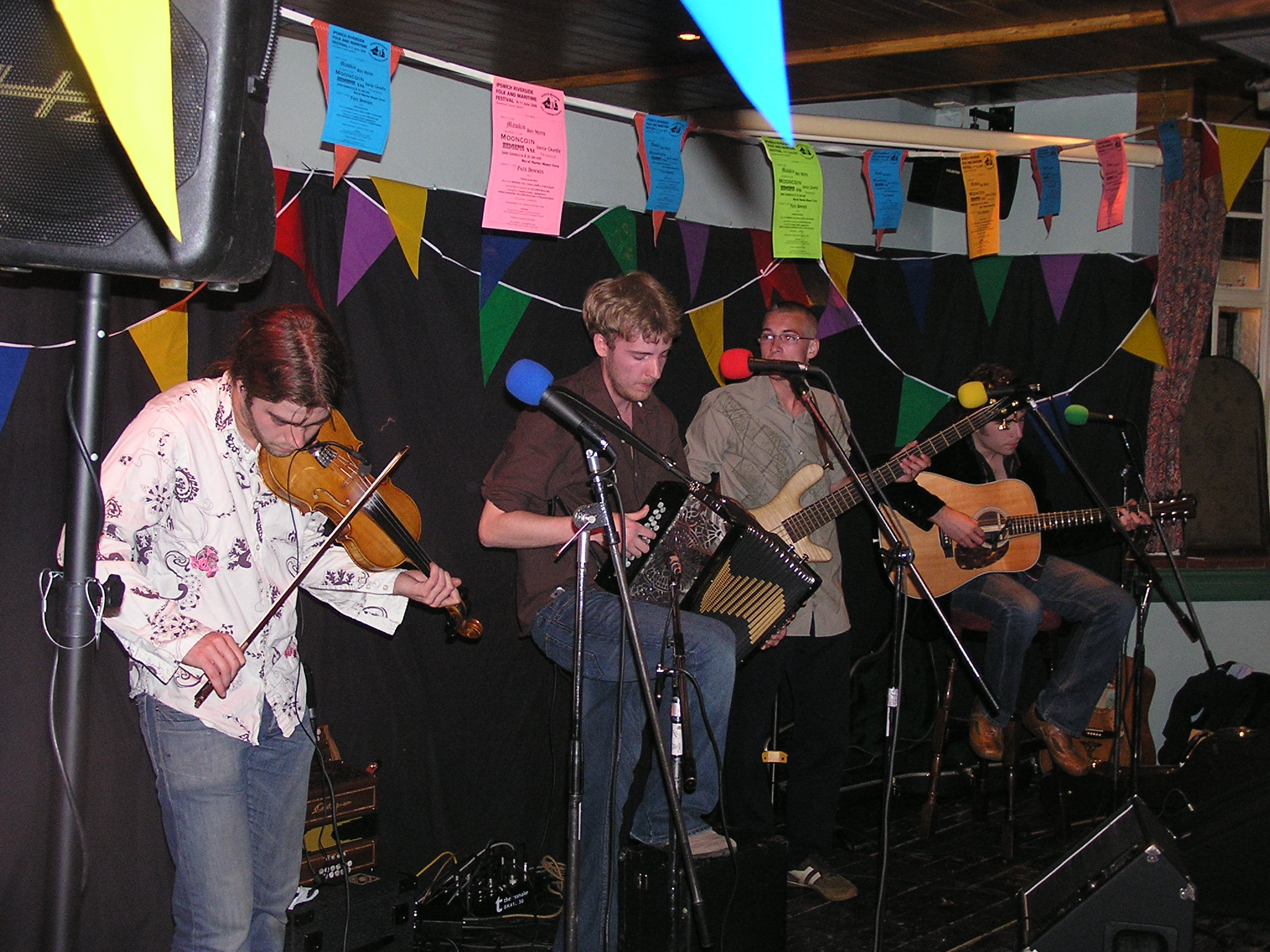 Saturday 10 June 2006
Warm-up folk session – all welcome
Morris dancing with Maldon Greenjackets,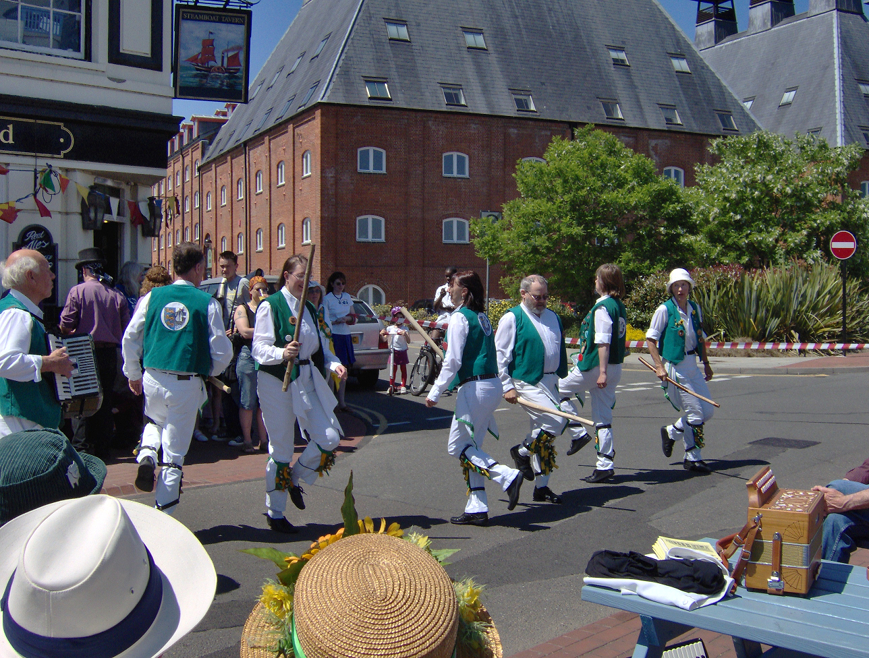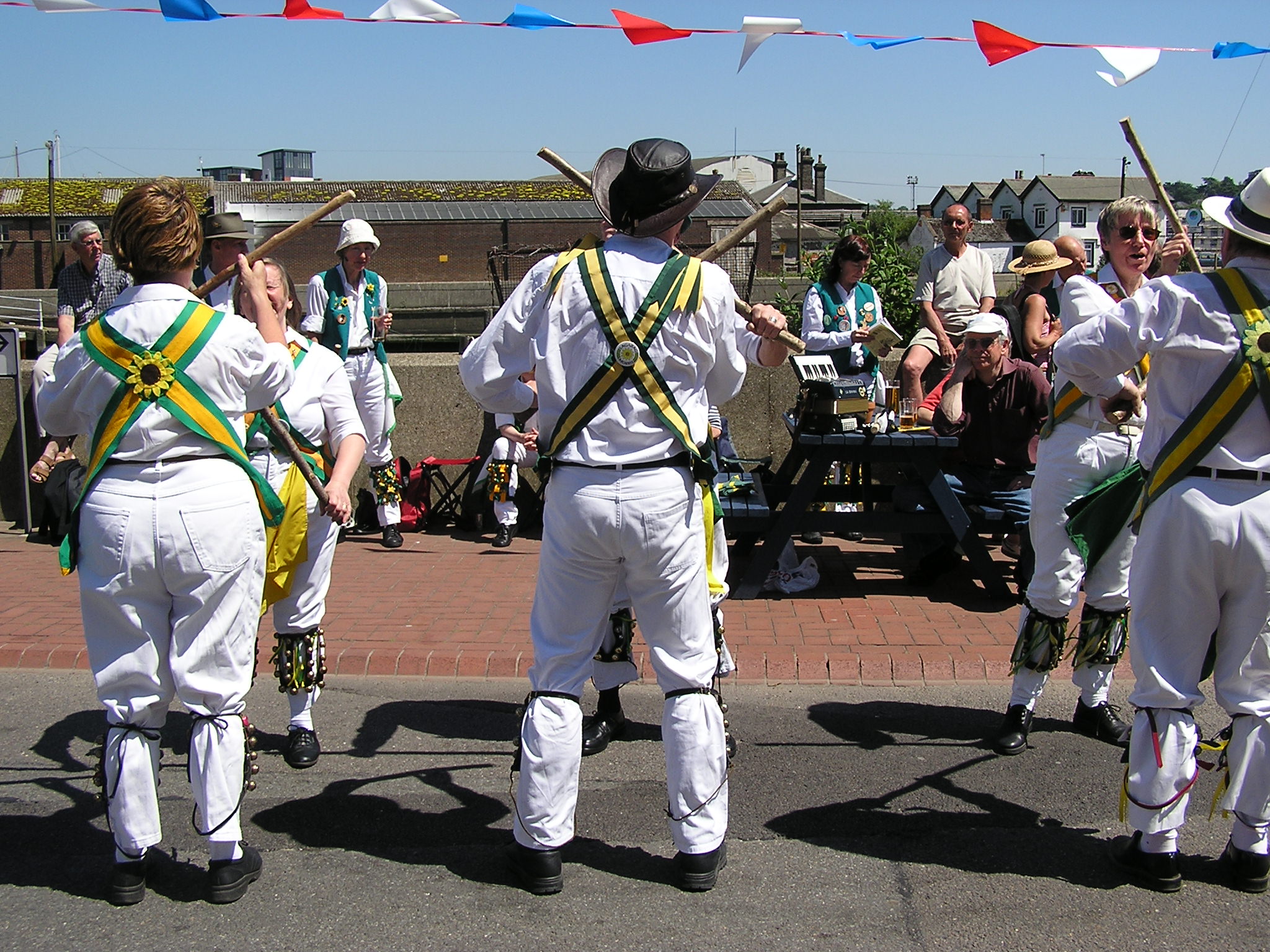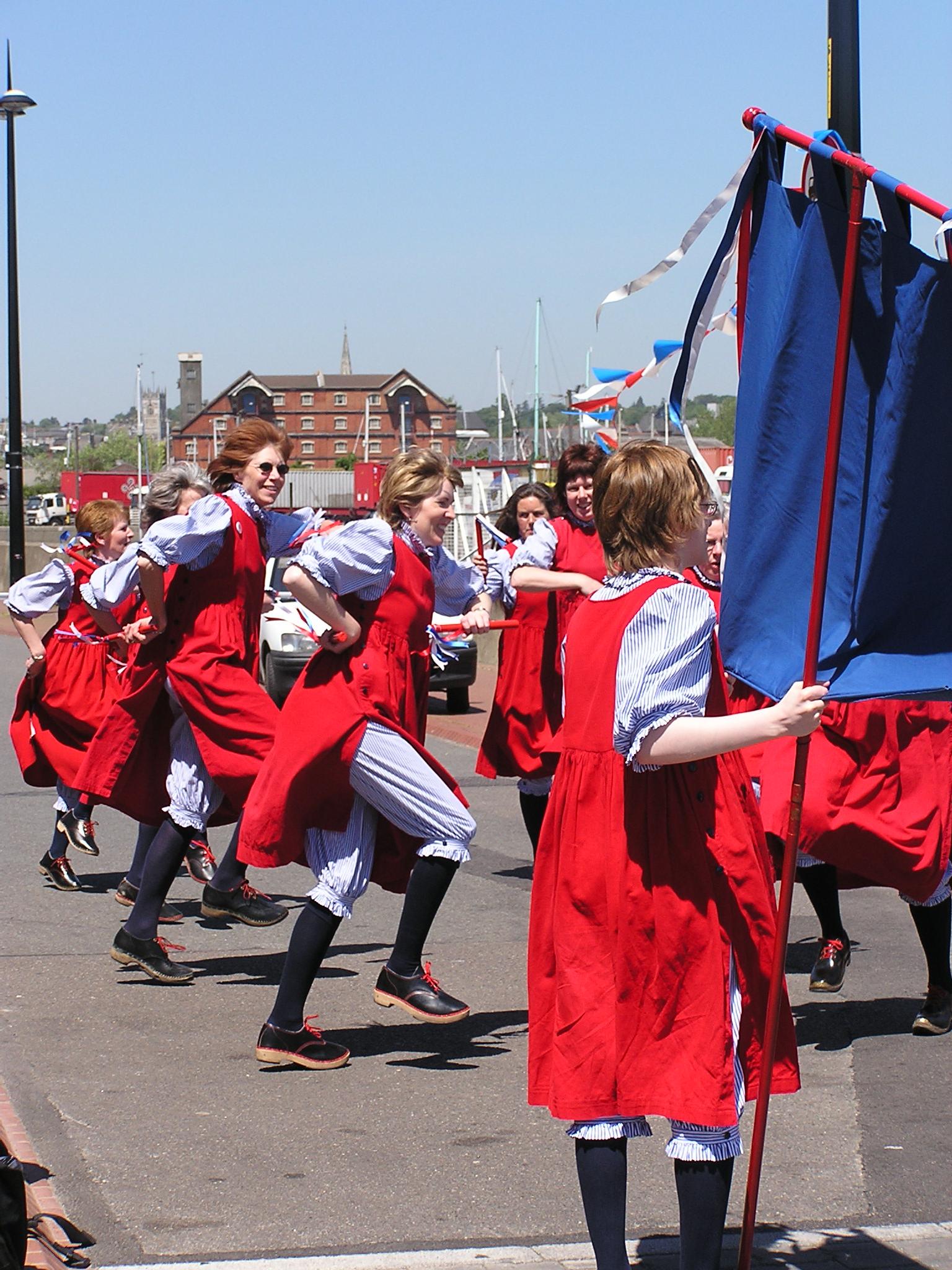 and Pretty Grim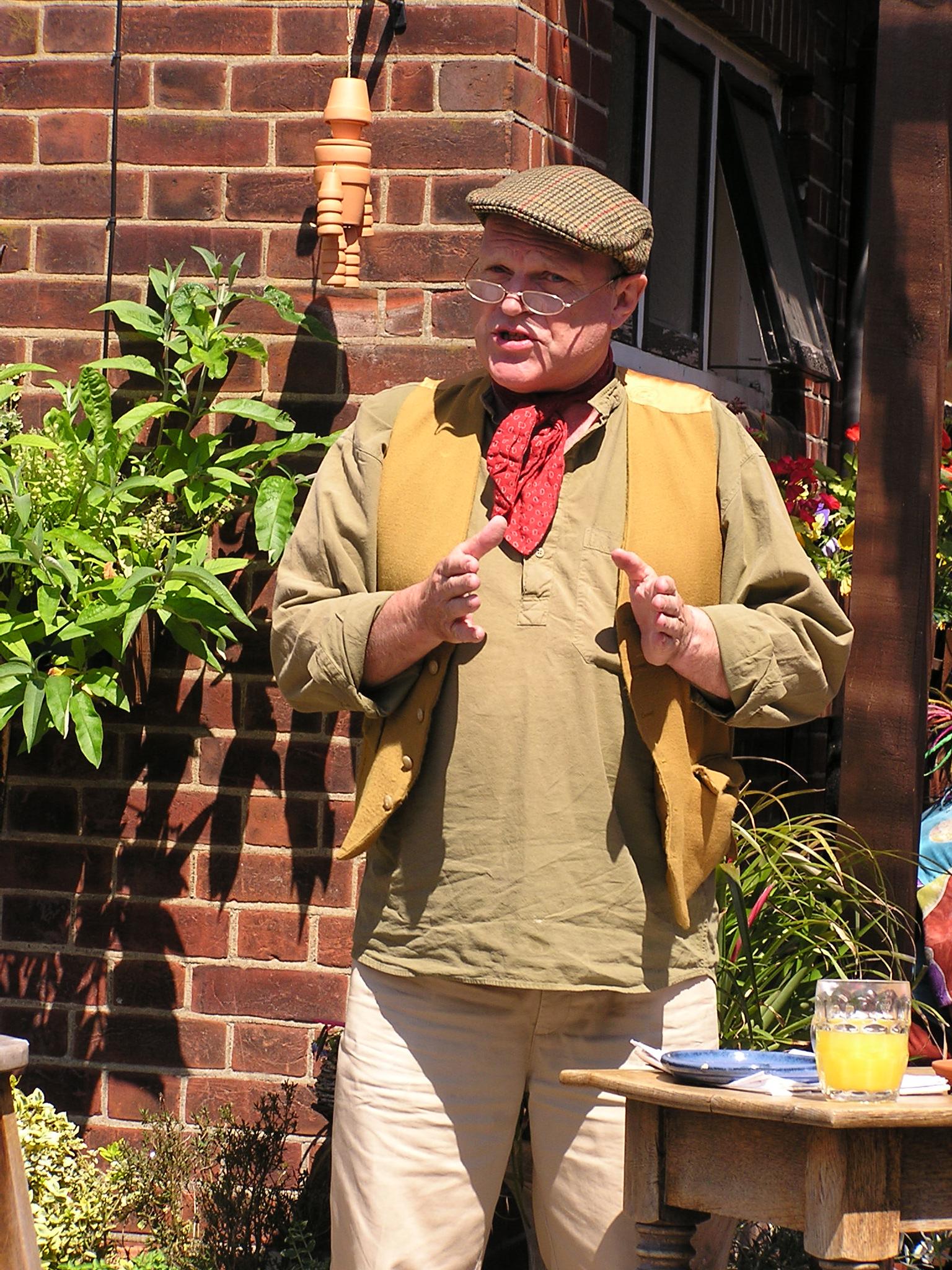 XXL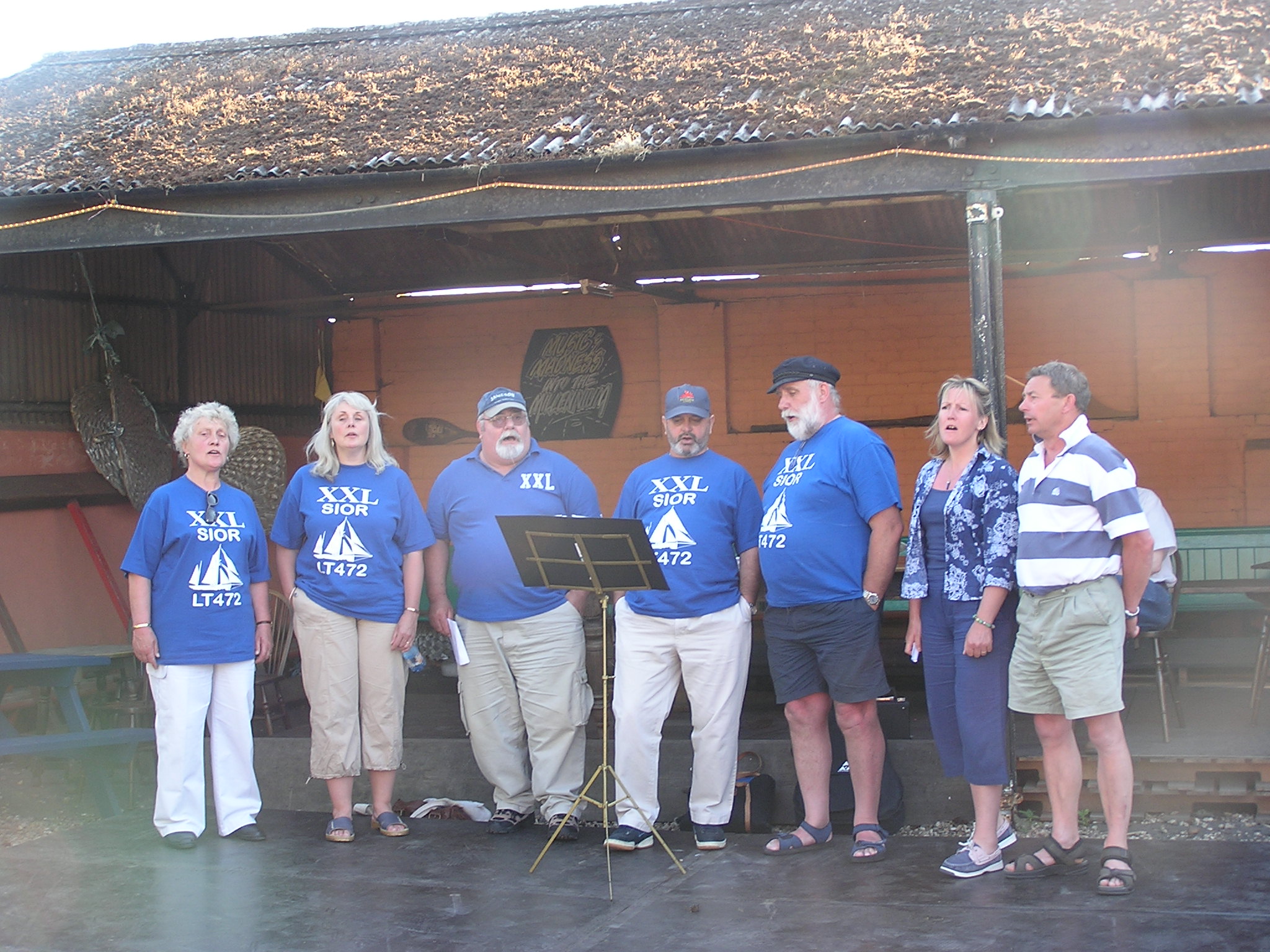 The crew was formed just about two years ago with a nucleus of three and up to eight at times as the shanty singers to the last Lowestoft sailing trawler Excelsior, hence the name XXLsior, so you can see that it nothing to do with the size of the singers or the designer label that is in their clothing.
The side are Suffolk-based and sing popular sea songs and shanties, and have been known to burst into other types of folk music. Apart from their voices they have guitar, whistle, melodeon, concertina and harmonica available for whatever the venue requires.
MishMash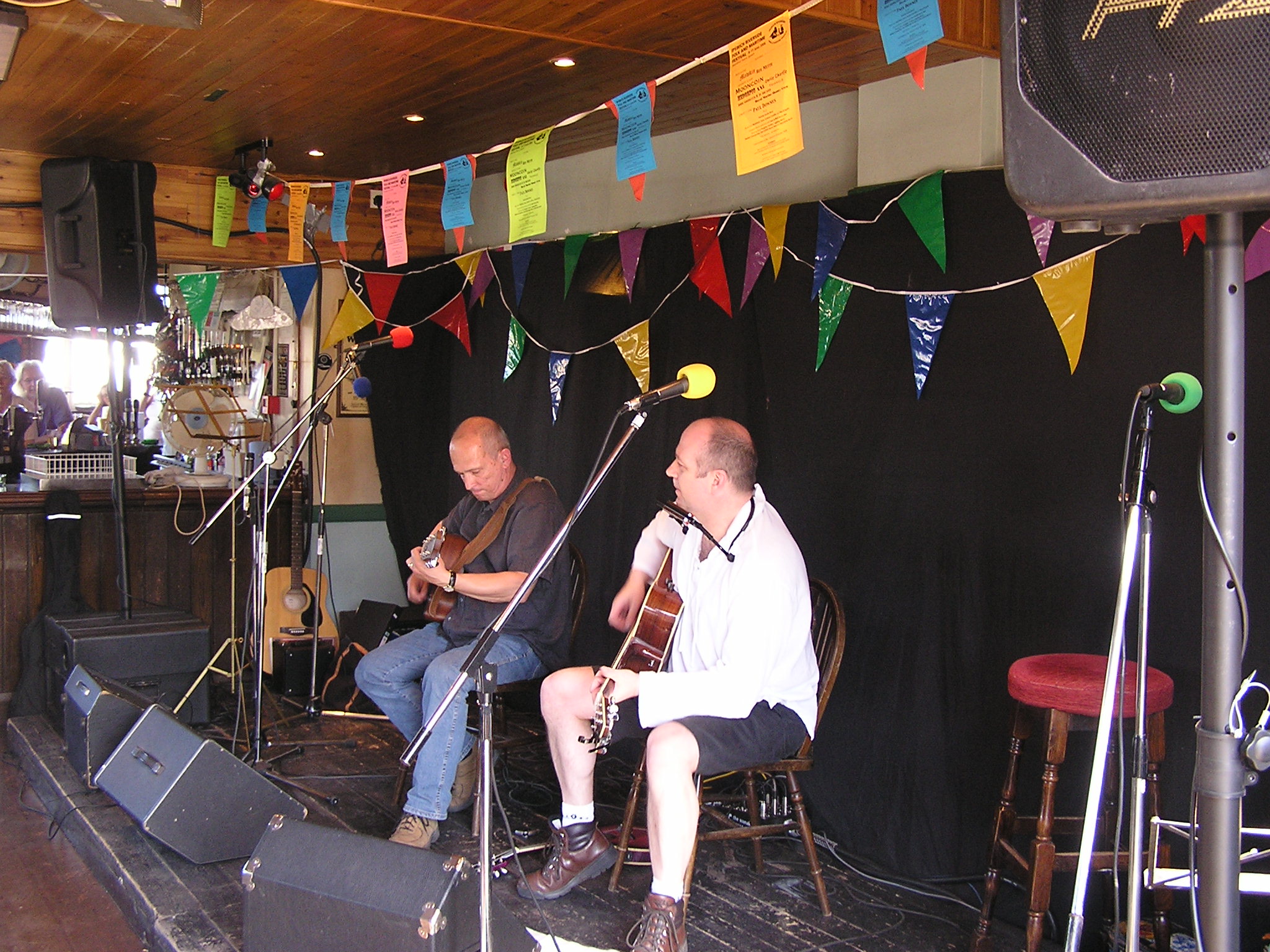 At a Thursday evening folk session in the Steamboat Tavern some time in 2004, Tom Crosthwaite (Guitar, Mandolin, Vocals, Harmonica) and Paul McCartney (Vocals, Guitar, Tambourine) lamented the scarcity of decent acoustic music in Suffolk pubs. "Same style electric bands", they said, "everywhere you go". And so was conceived Mishmash, unashamedly good pub entertainment for the discerning audience. "After all", they said, "isn't that what folk music is all about?"

Graham Cunliffe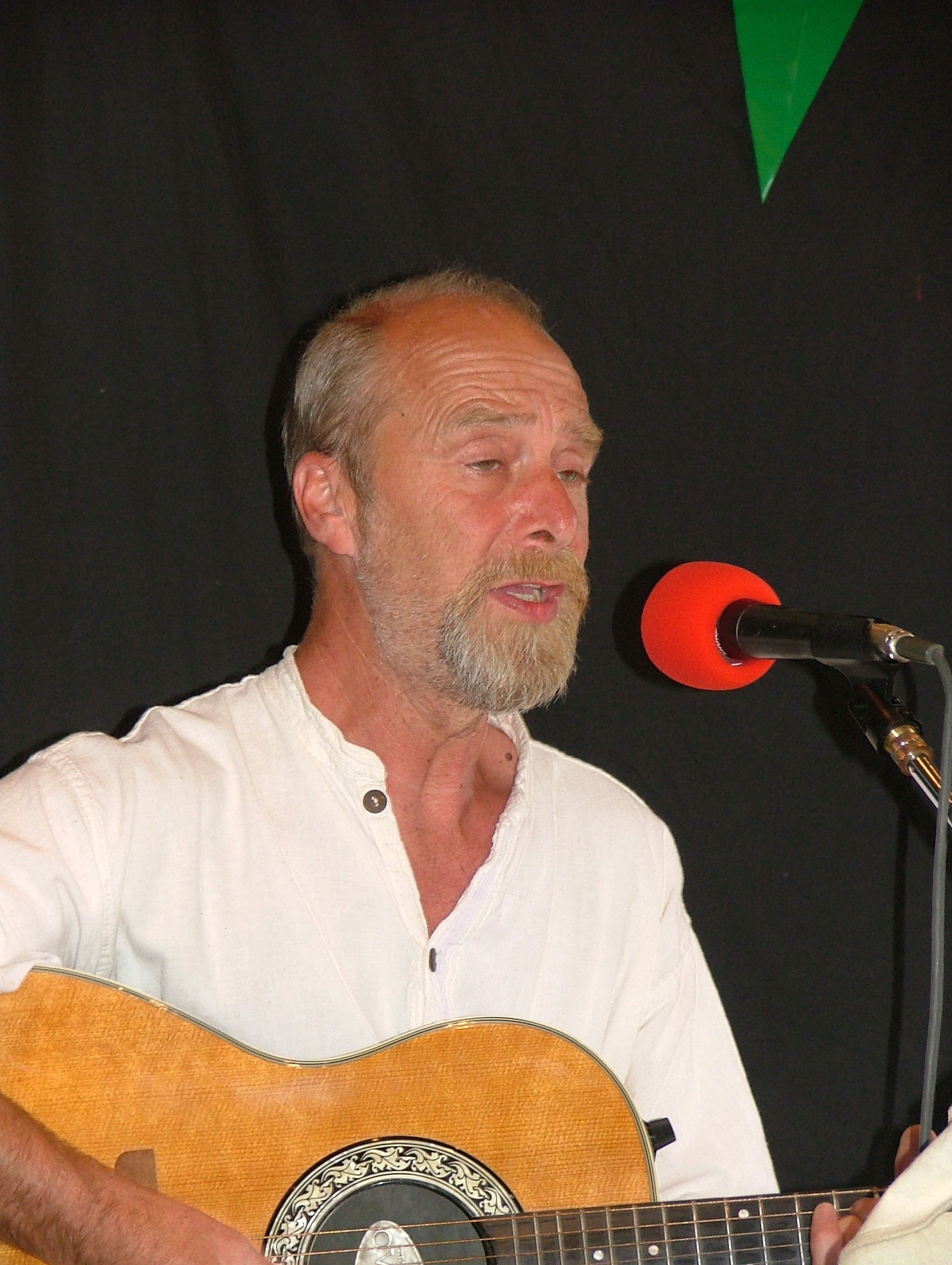 Graham is an acoustic singer/songwriter. His songs are a mellow mix of guitar and vocals with songs of feeling and passion about life, love and emotions. You can hear his influences of Cohen, Dylan, and Drake, but his music is all very original.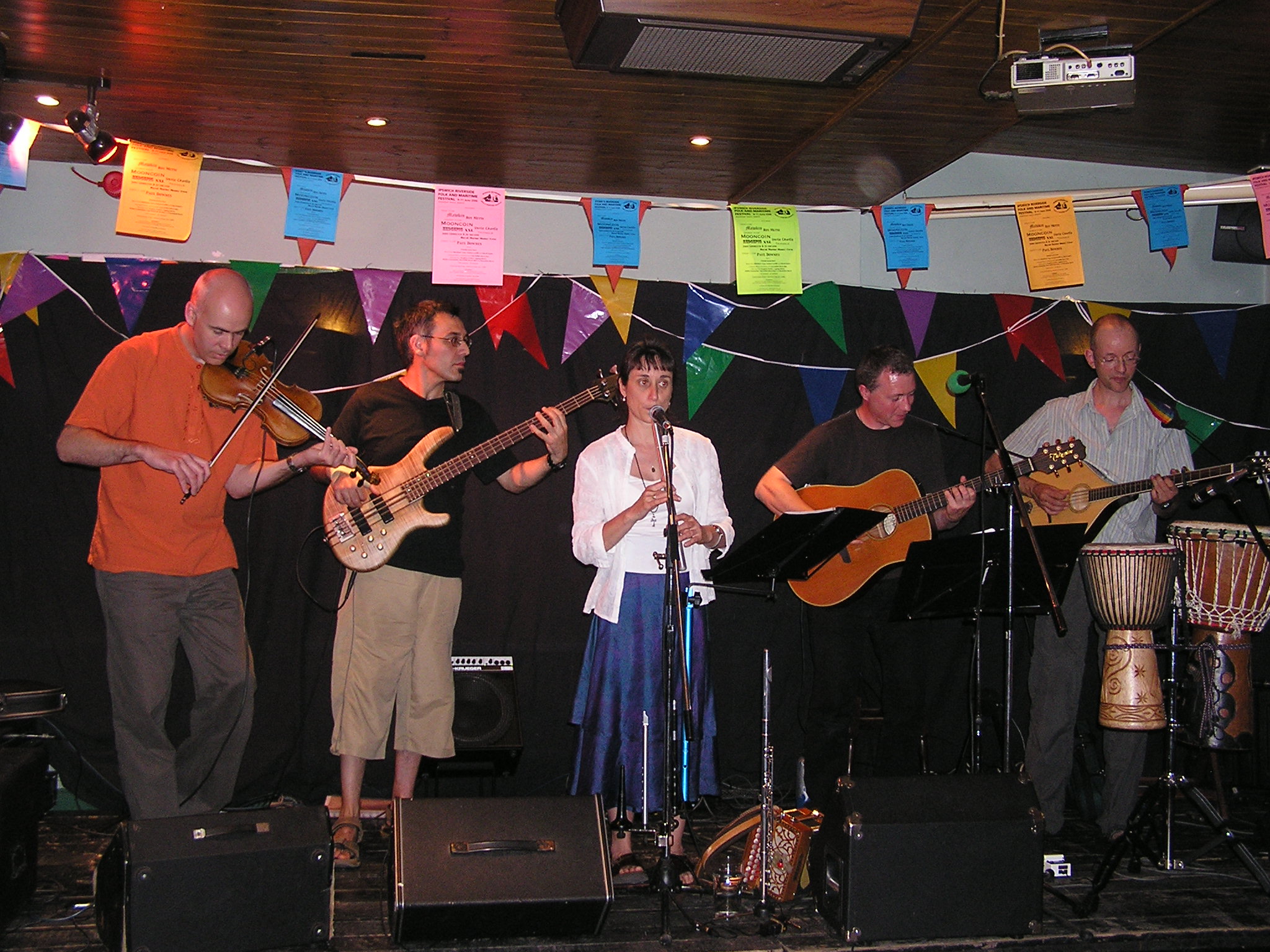 Sunday 11 June 2006
Morris dancing with East Suffolk Morris Men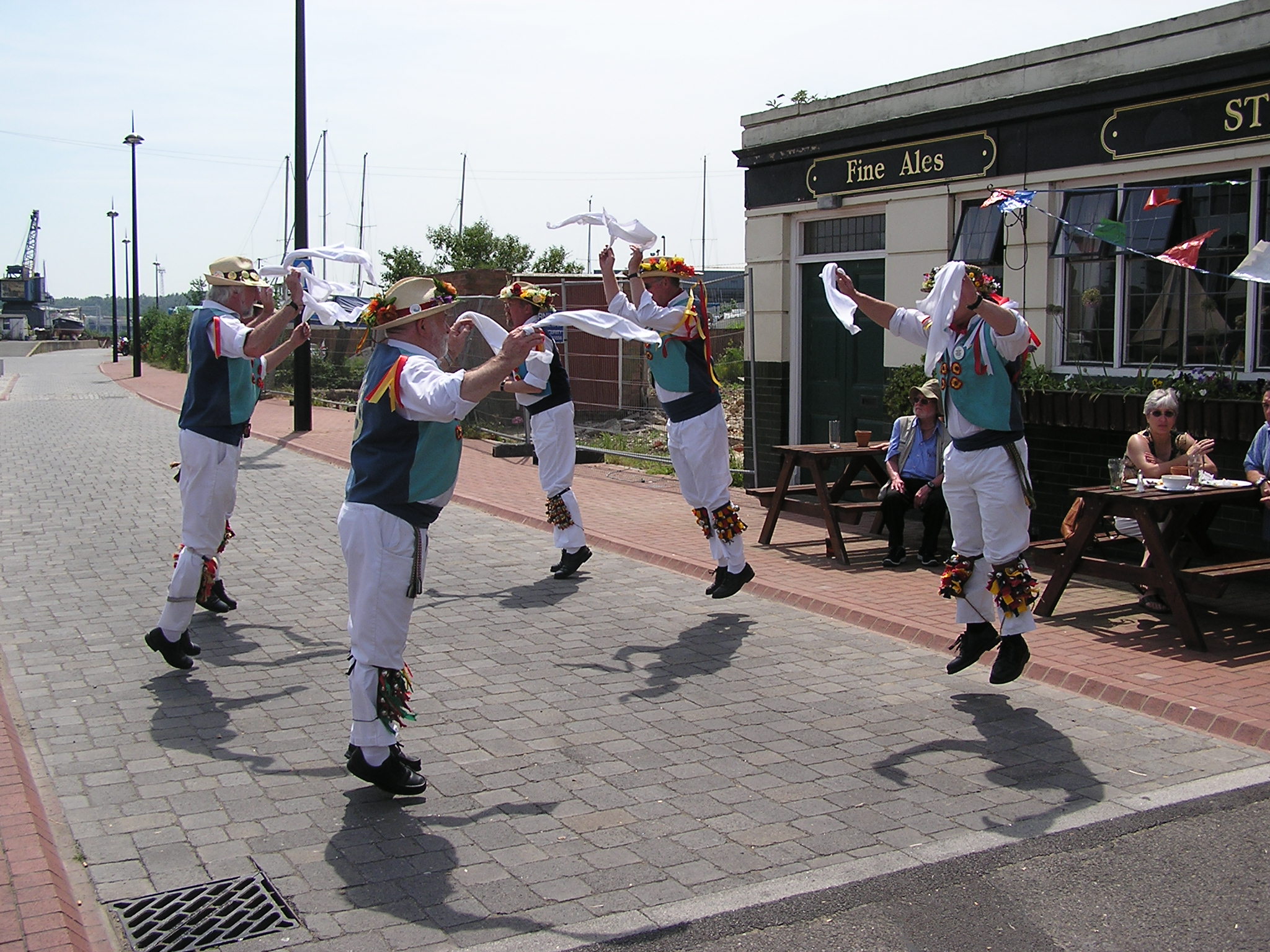 and Moonshine Morris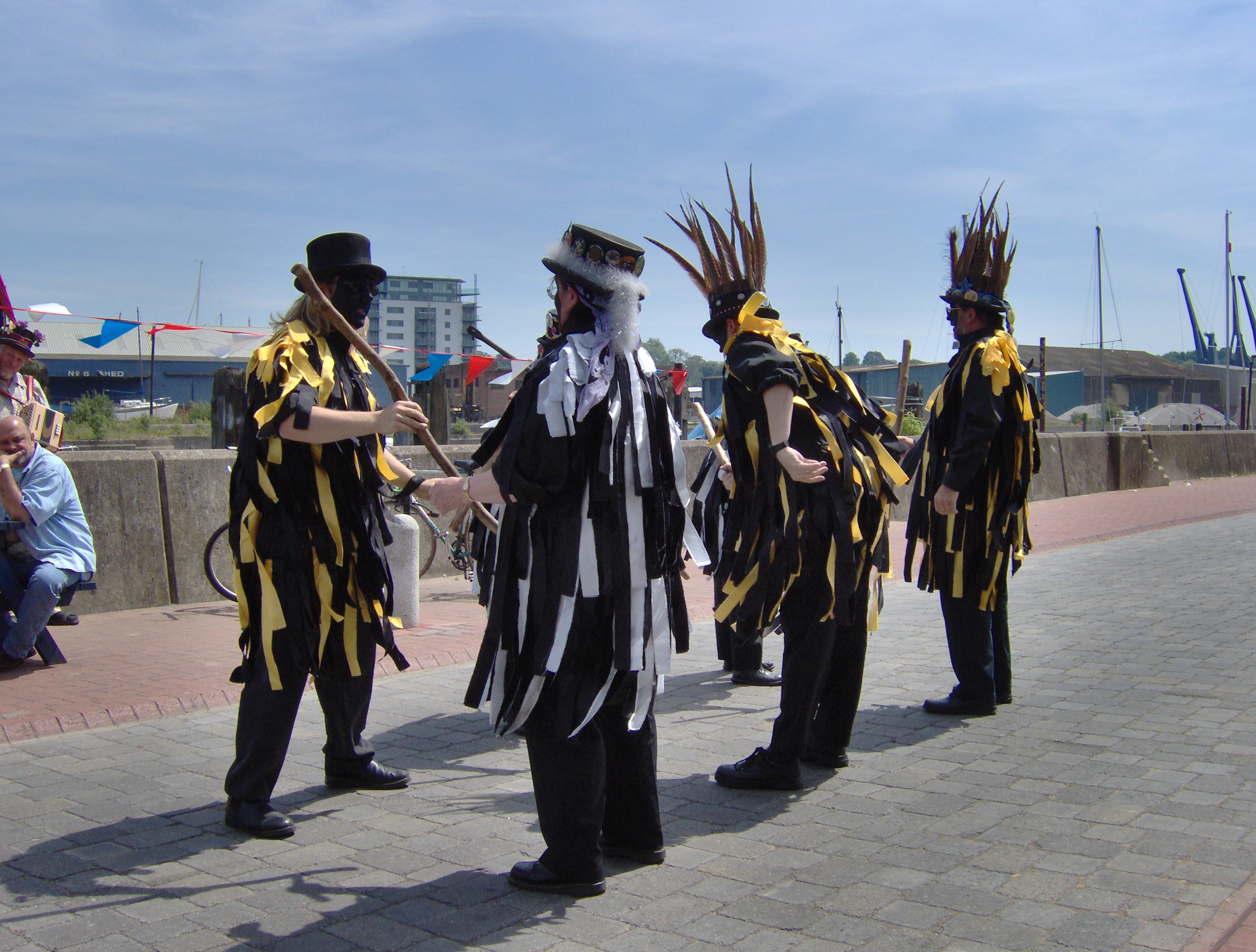 Cotswold Morris workshop: Ascott under Wychwood
Pete & Sophie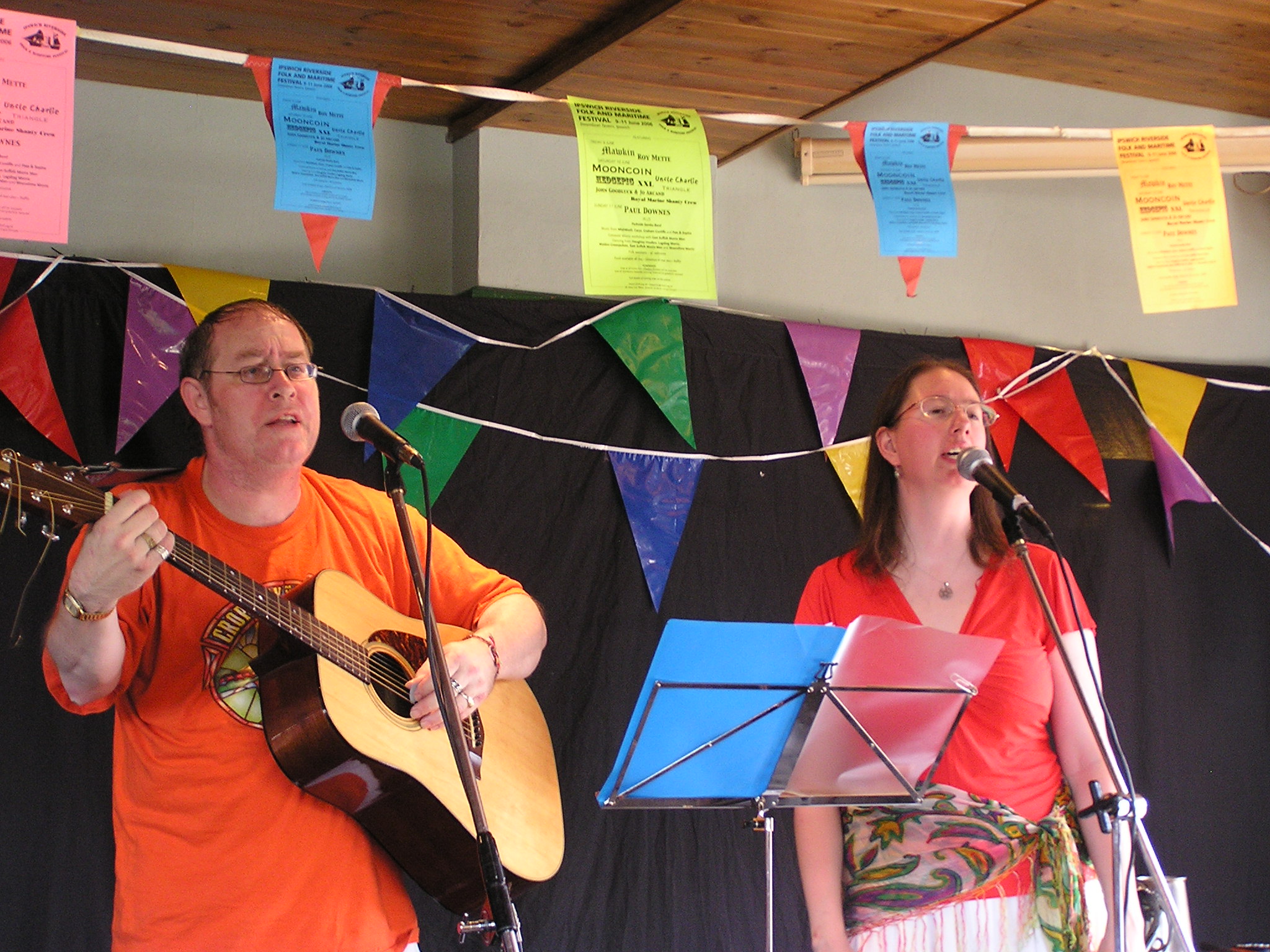 Pete Ellis and Sophie Watson met in a pub in February 1989 and discovered a mutual interest in folk music, and they have been playing and singing together in Suffolk pubs on and off ever since.
Pete and Sophie are both well known at the Steamboat, having manned the helm of its thriving folk session together for three and a half years. Sophie stood down from that role in March 2006, but is still very much involved with the session and the festival; Pete continues to steer the ship with assistance from other session regulars.
They perform a mixture of traditional and modern songs and tunes, with Pete accompanying the voices on guitar (played upside down, Hendrix-style) and Sophie putting in twiddly bits on whistle.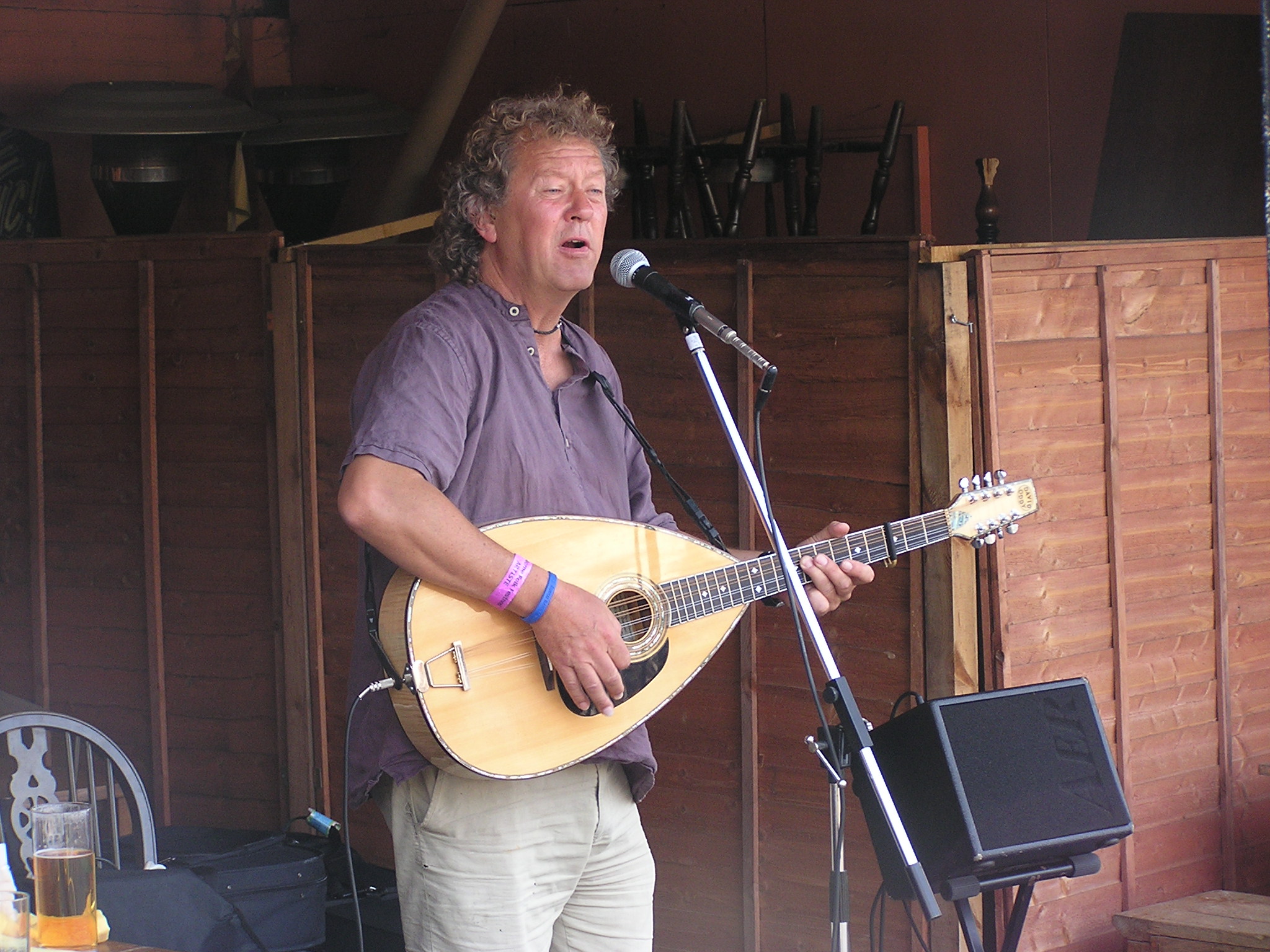 Survivors' folk session