Friday 10 June 2005
Wall of Sound Samba Band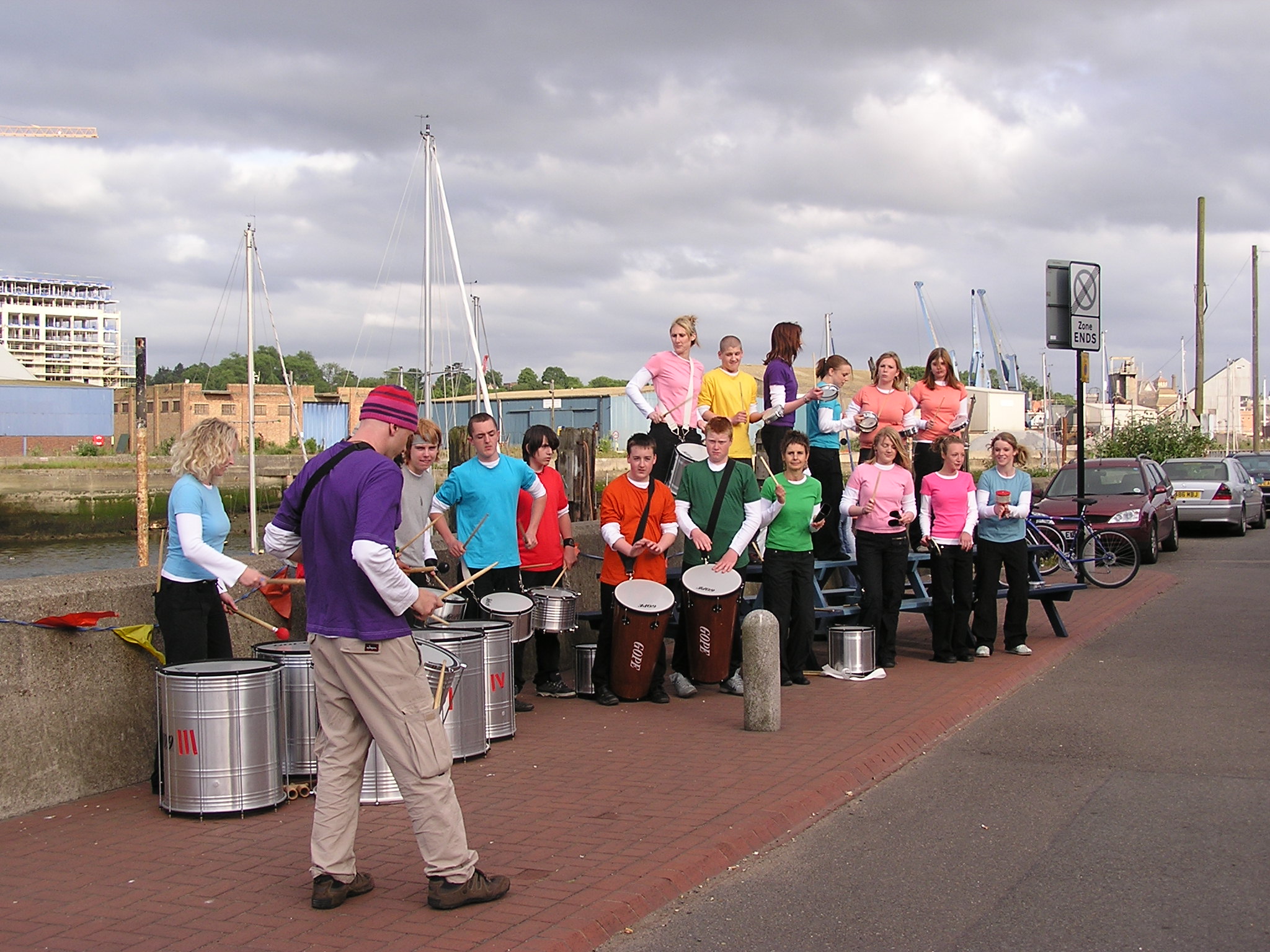 Wall of Sound formed following a shopping trip the Headteacher of Parkside School (Stuart Bailey) made, where he saw saw some samba drumming being performed. He came into school saying, "I've heard this fantastic drumming, I think it's Brazilian. I think we should start doing it!"
Within a few weeks a whole set of drums had been bought and George Fothergill had been hired for the job of teaching the pupils at Parkside about Samba.
It didn't take long for them to catch the samba "bug". The band performed recently at the Celebration of Schools Music event held at Snape Maltings, where they blew the audience away with three numbers that they wrote themselves.
Traditional singalong with Steamboat session regulars
Ceilidh with Stowfolk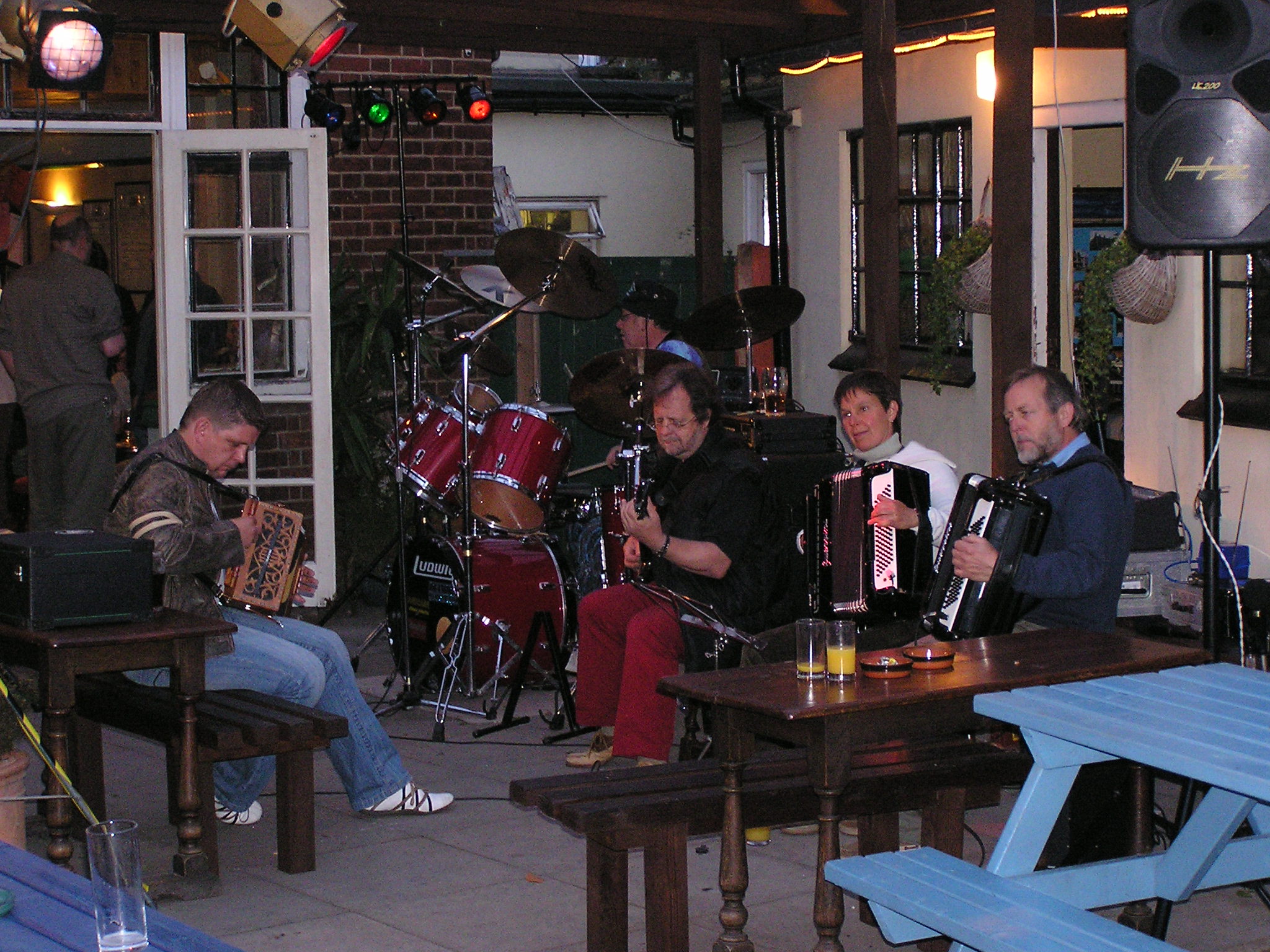 Stowfolk are Heather and Mike Bexon (accordians), Mike Briggs (bass guitar) and Pete Ellis (drums). They have been playing at ceilidhs, weddings, birthdays and festivals (including Whitby and Broadstairs) for over 16 years – you get less for murder – and have produced six albums. With a fan-base that stretches from Rougham to Creeting (ok, USA to Australia) they are without doubt, the most "danceable-to" folk band in East Anglia (quote from member of the public). Together with caller Trevor Smith, come and join them on Friday night for some fun, frolics and damn good tunes!
Saturday 11 June 2005
Folk session – all welcome
Beginners' melodeon workshop with Gareth Turner
Morris dancing with Lagabag Morris,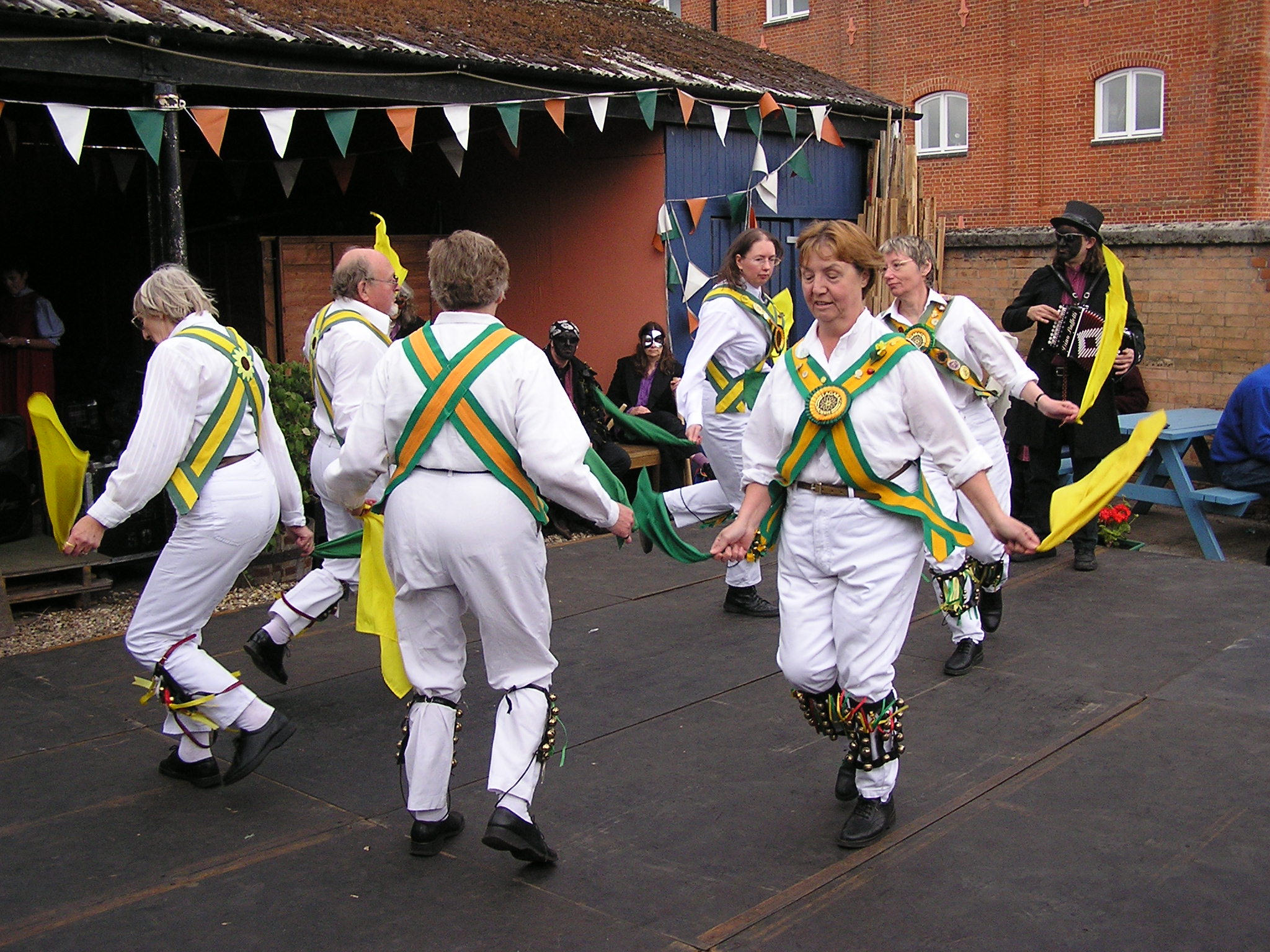 Pretty Grim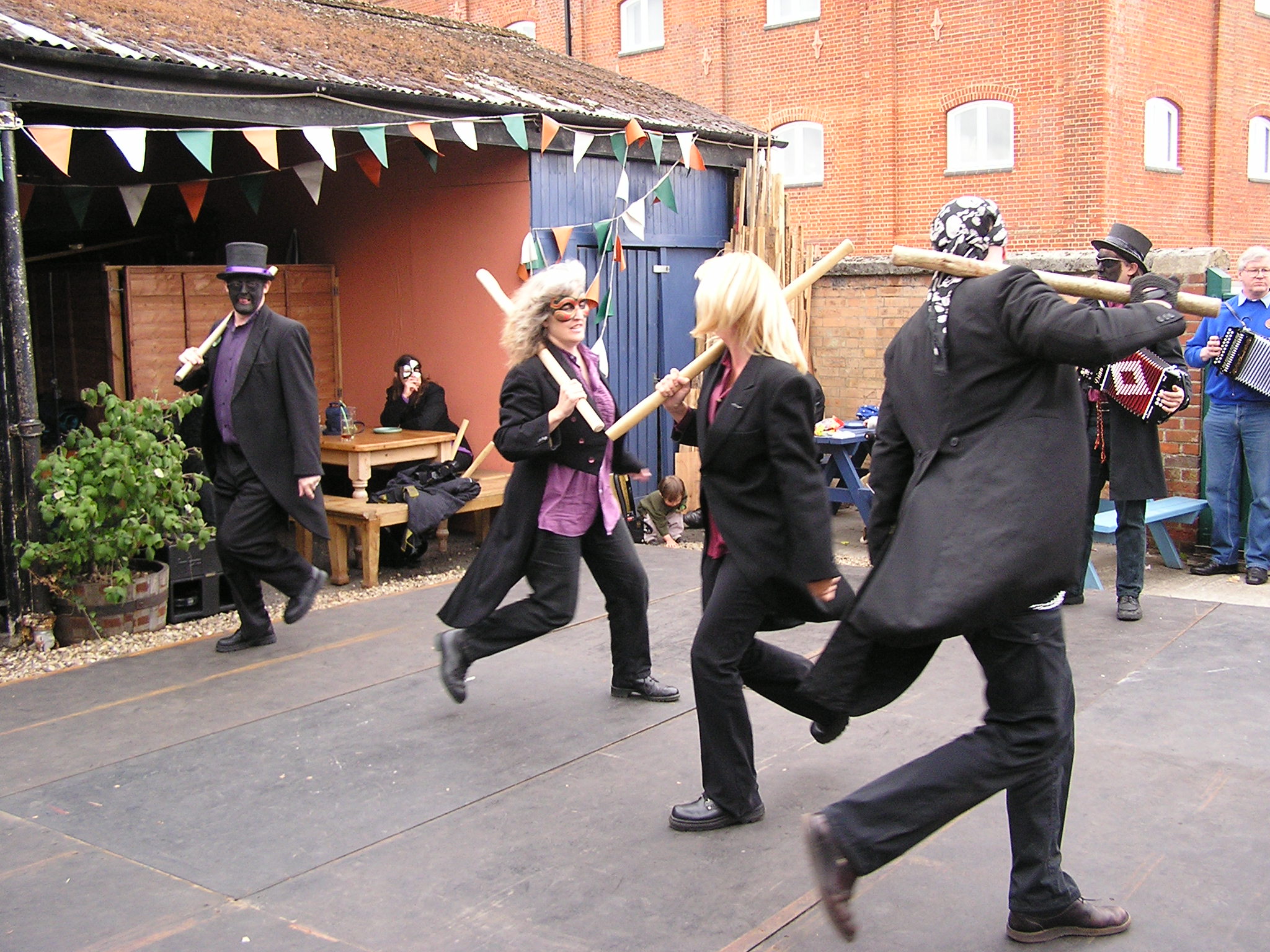 and Haughley Hoofers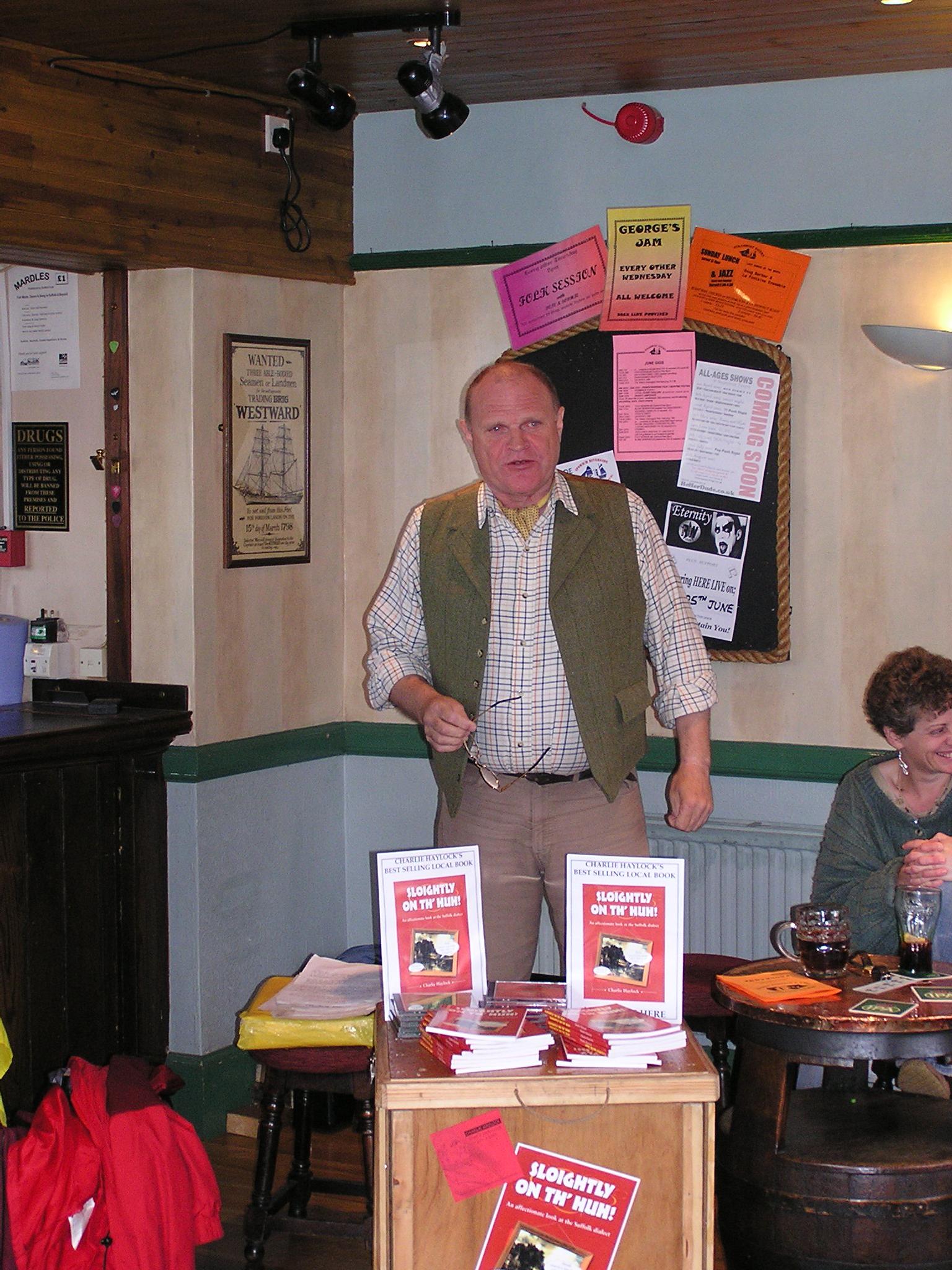 Shanty singing from XXL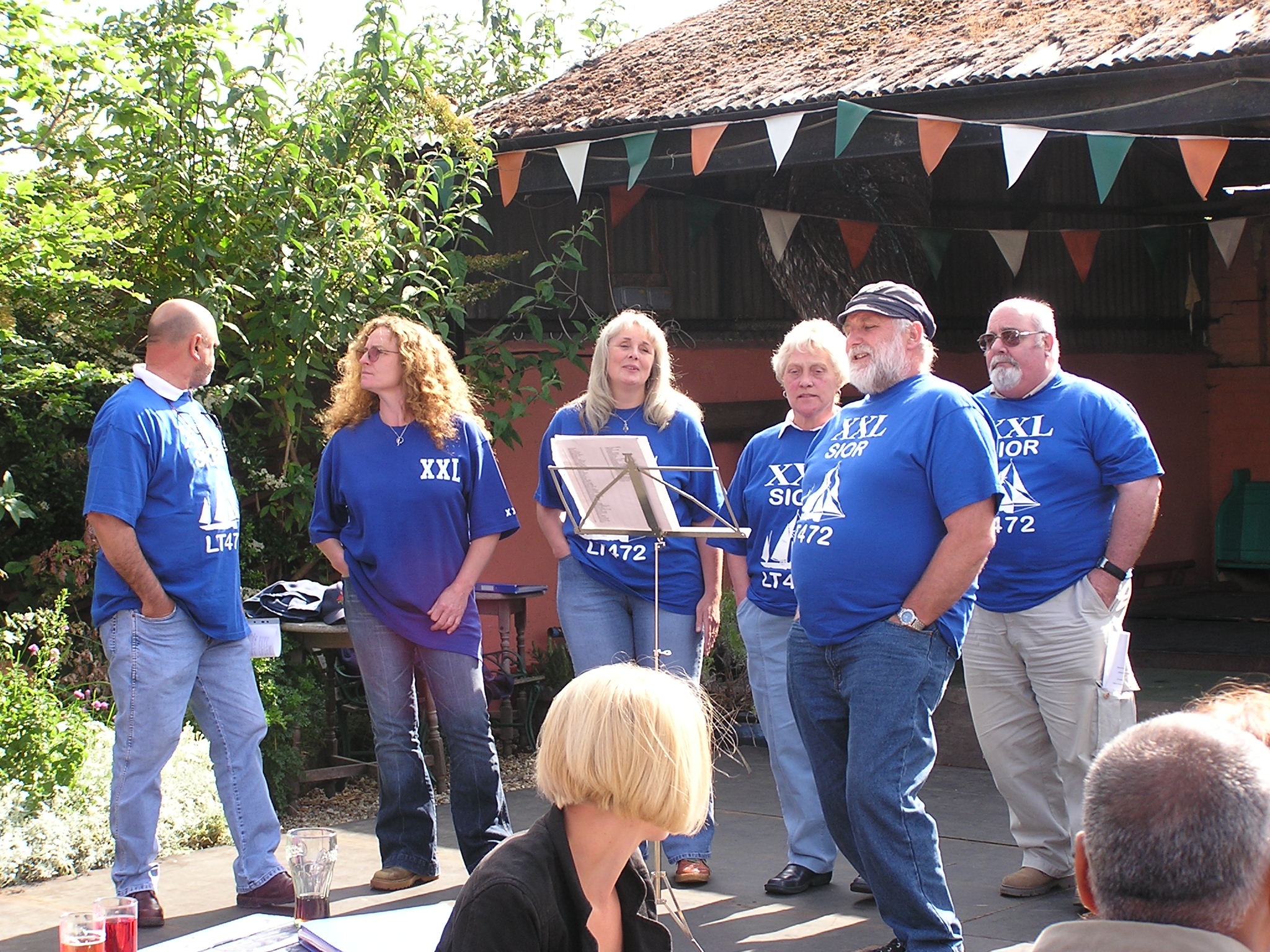 The crew was formed just about two years ago with a nucleus of three and up to eight at times as the shanty singers to the last Lowestoft sailing trawler Excelsior, hence the name XXLsior, so you can see that it nothing to do with the size of the singers or the designer label that is in their clothing.
The side are Suffolk-based and sing popular sea songs and shanties, and have been known to burst into other types of folk music. Apart from their voices they have guitar, whistle, melodeon, concertina and harmonica available for whatever the venue requires.
Ursa Major Poets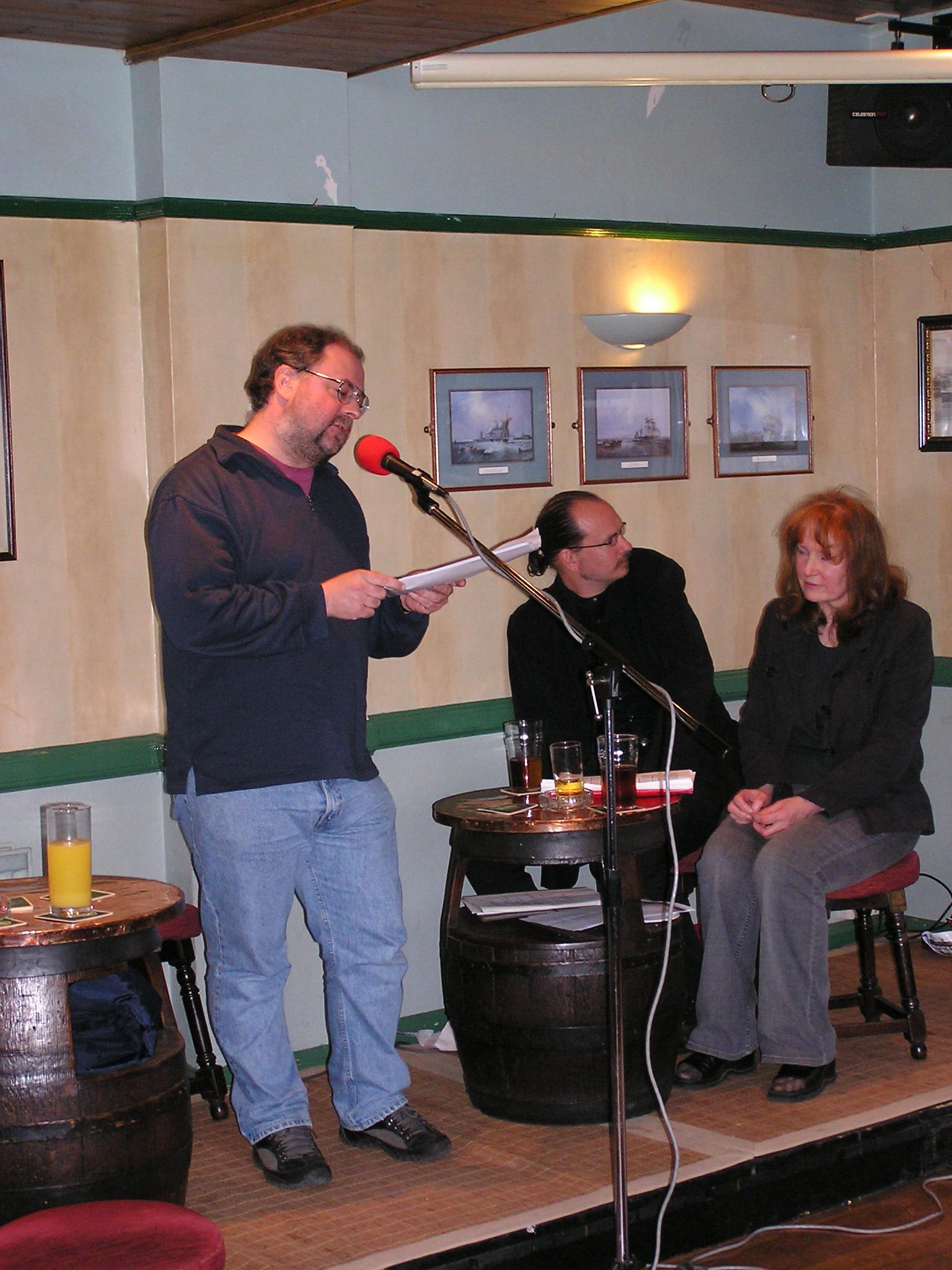 Ursa Major Poets are a loose-knit group based around the nucleus of Dave Mustill and Derina Goldthorpe – two transplanted northerners who are joined this weekend by Sandy Martin, a sort of Scot, and Ivy Garlitz, an American from Felixstowe. With the power to make you laugh, cry or decide that it's time to go to the bar, Ursa Major Poets can best be described by just two words – some poets.
MishMash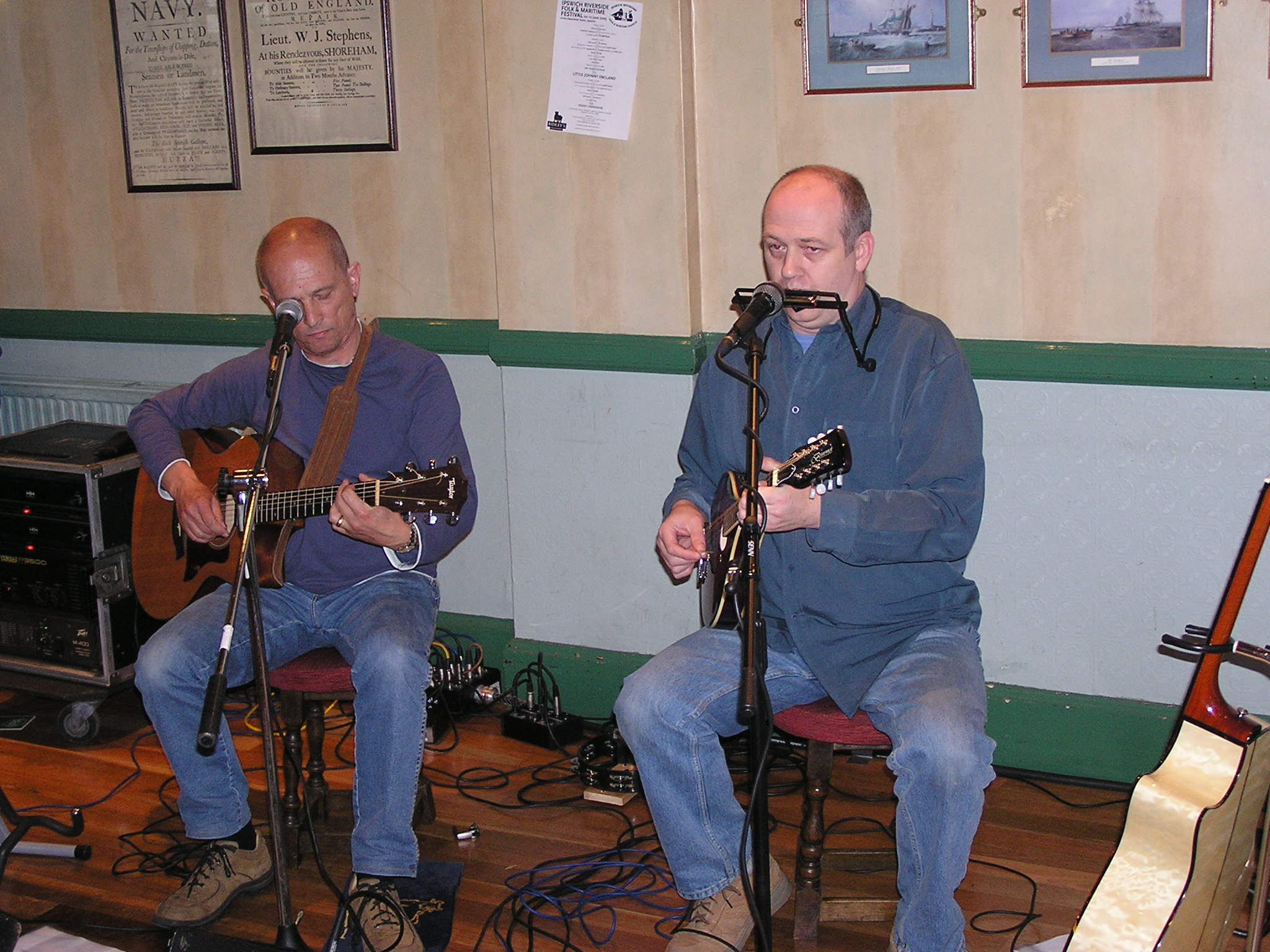 At a Thursday evening folk session in the Steamboat Tavern some time in 2004, Tom Crosthwaite (Guitar, Mandolin, Vocals, Harmonica) and Paul McCartney (Vocals, Guitar, Tambourine) lamented the scarcity of decent acoustic music in Suffolk pubs. "Same style electric bands", they said, "everywhere you go". And so was conceived Mishmash, unashamedly good pub entertainment for the discerning audience. "After all", they said, "isn't that what folk music is all about?"
John Goodluck & friends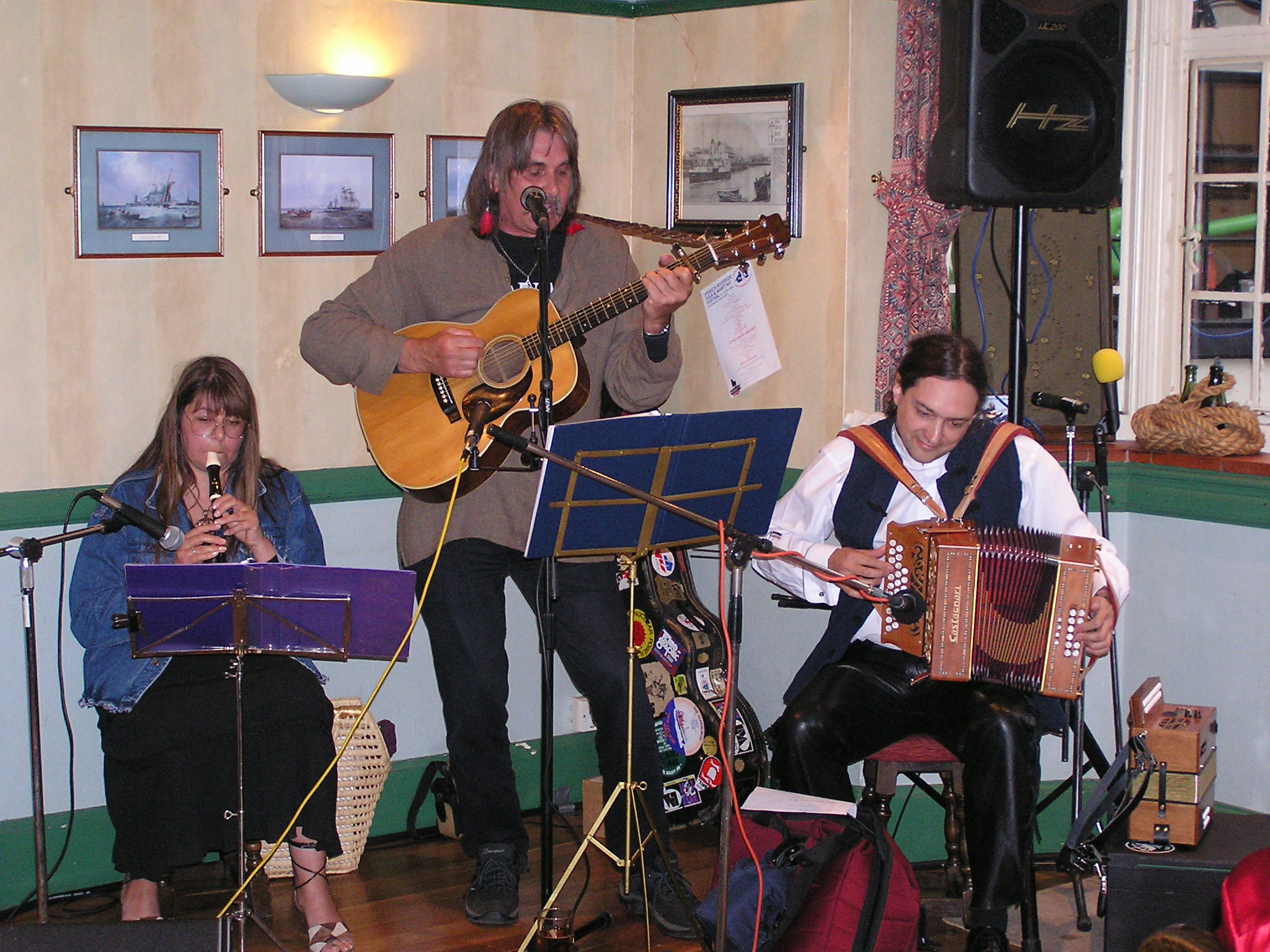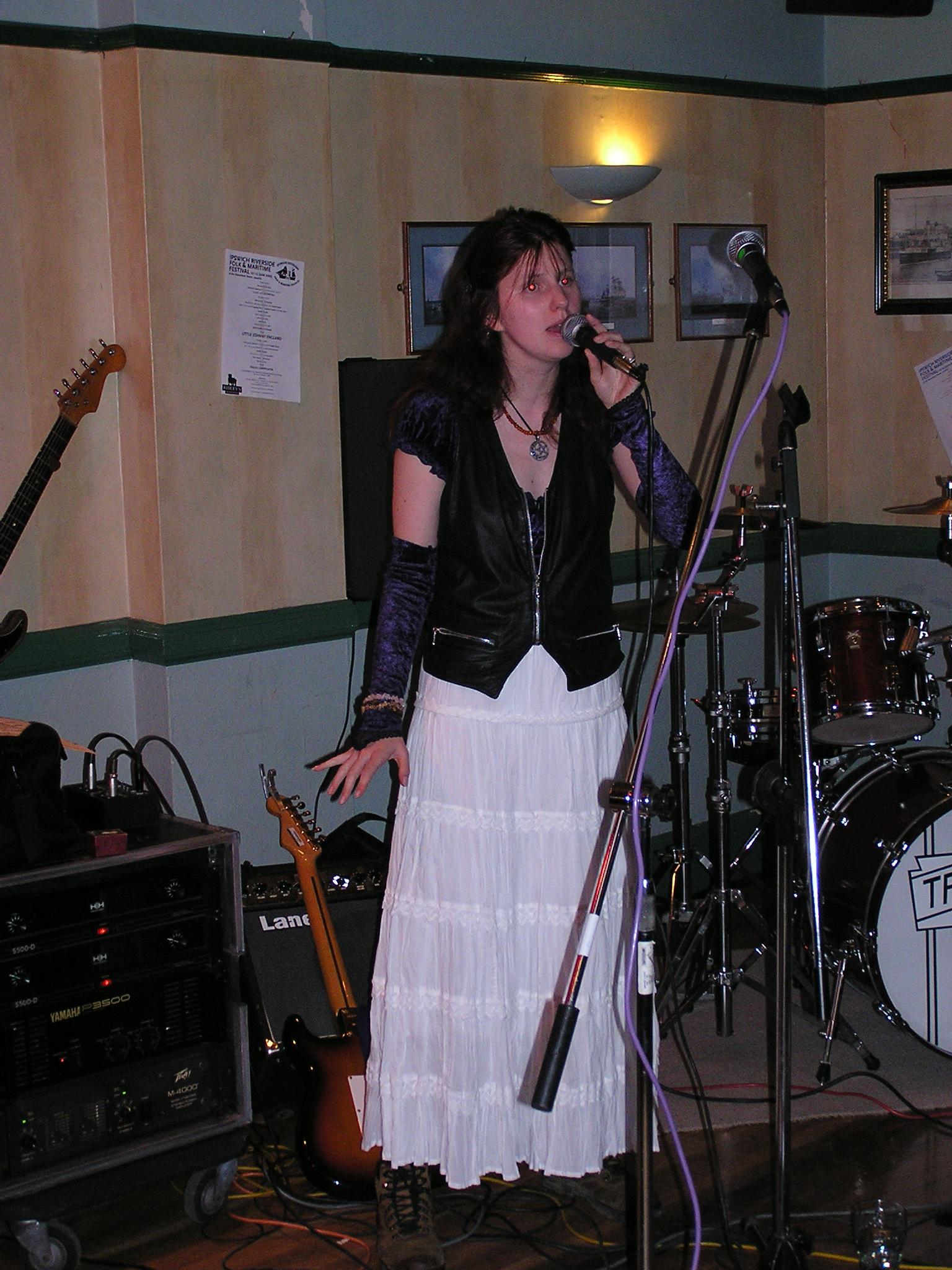 Little Johnny England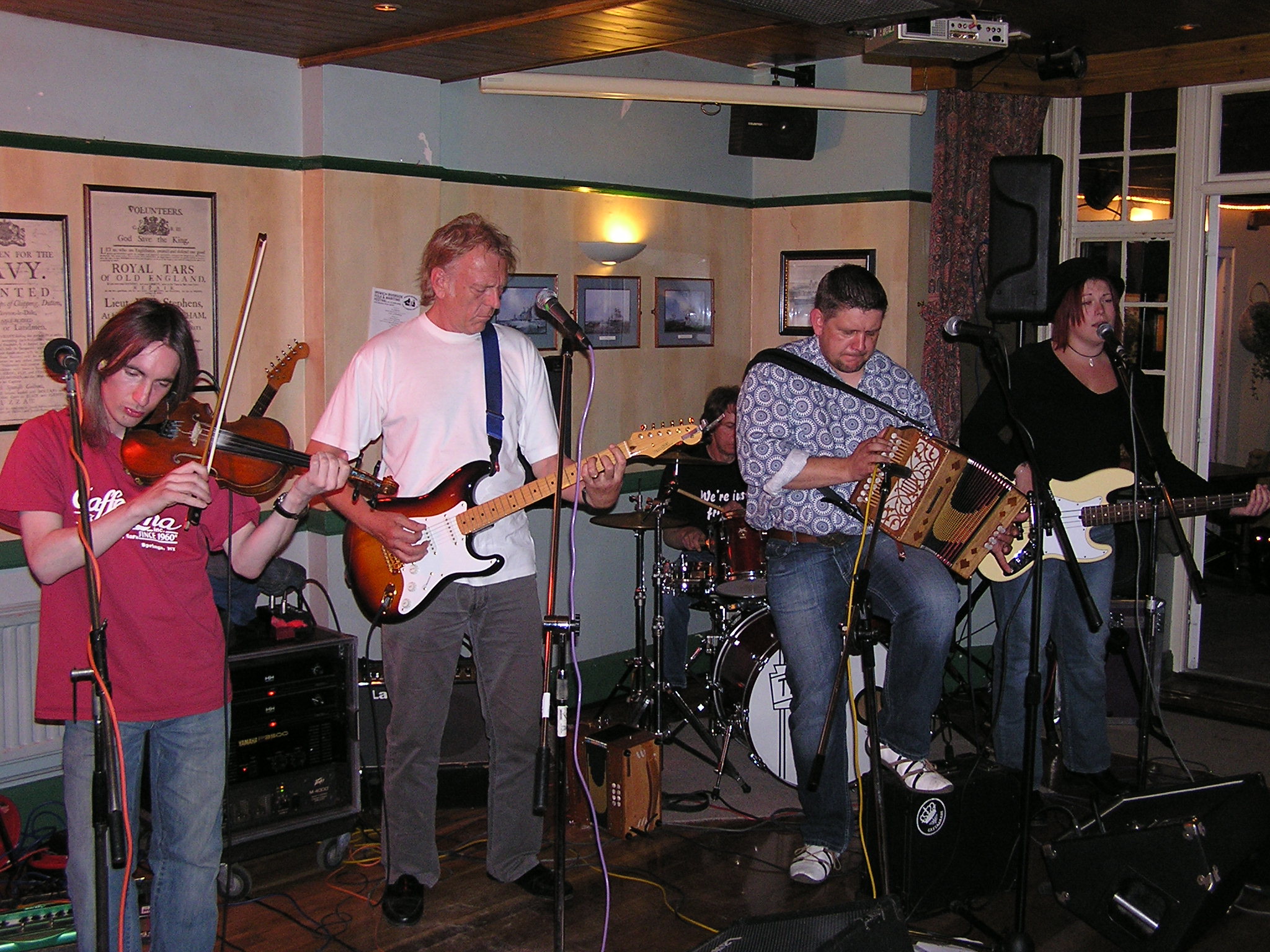 Little Johnny England is an amazing folk-rock band in England. Their music is mainly original material made by the members – instrumentals are mostly composed by Gareth and Guy, and the lyrics are penned by PJ.
Sunday 12 June 2005
Advanced melodeon workshop with Gareth Turner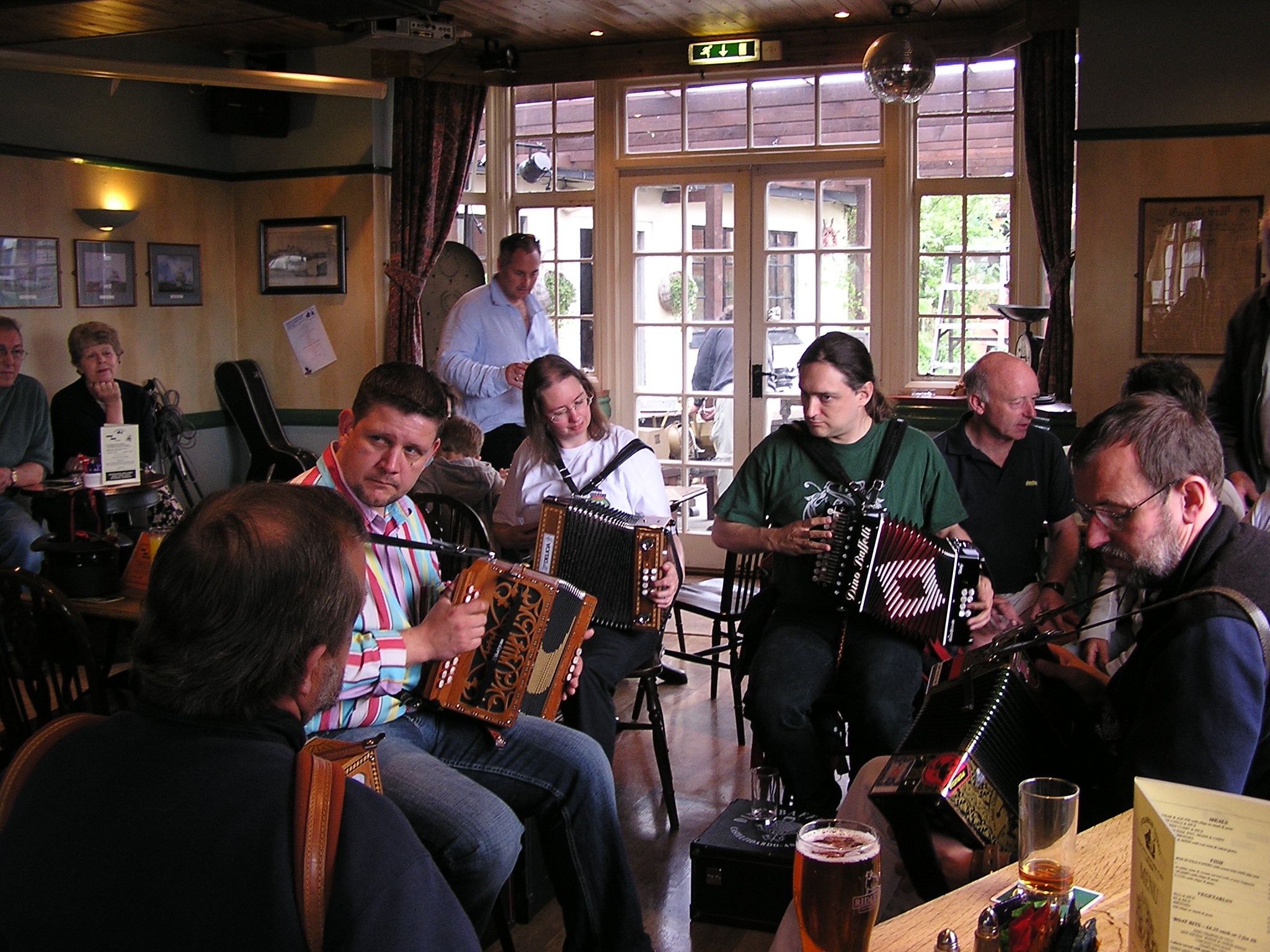 Morris dancing with East Suffolk Morris Men and Priory Morris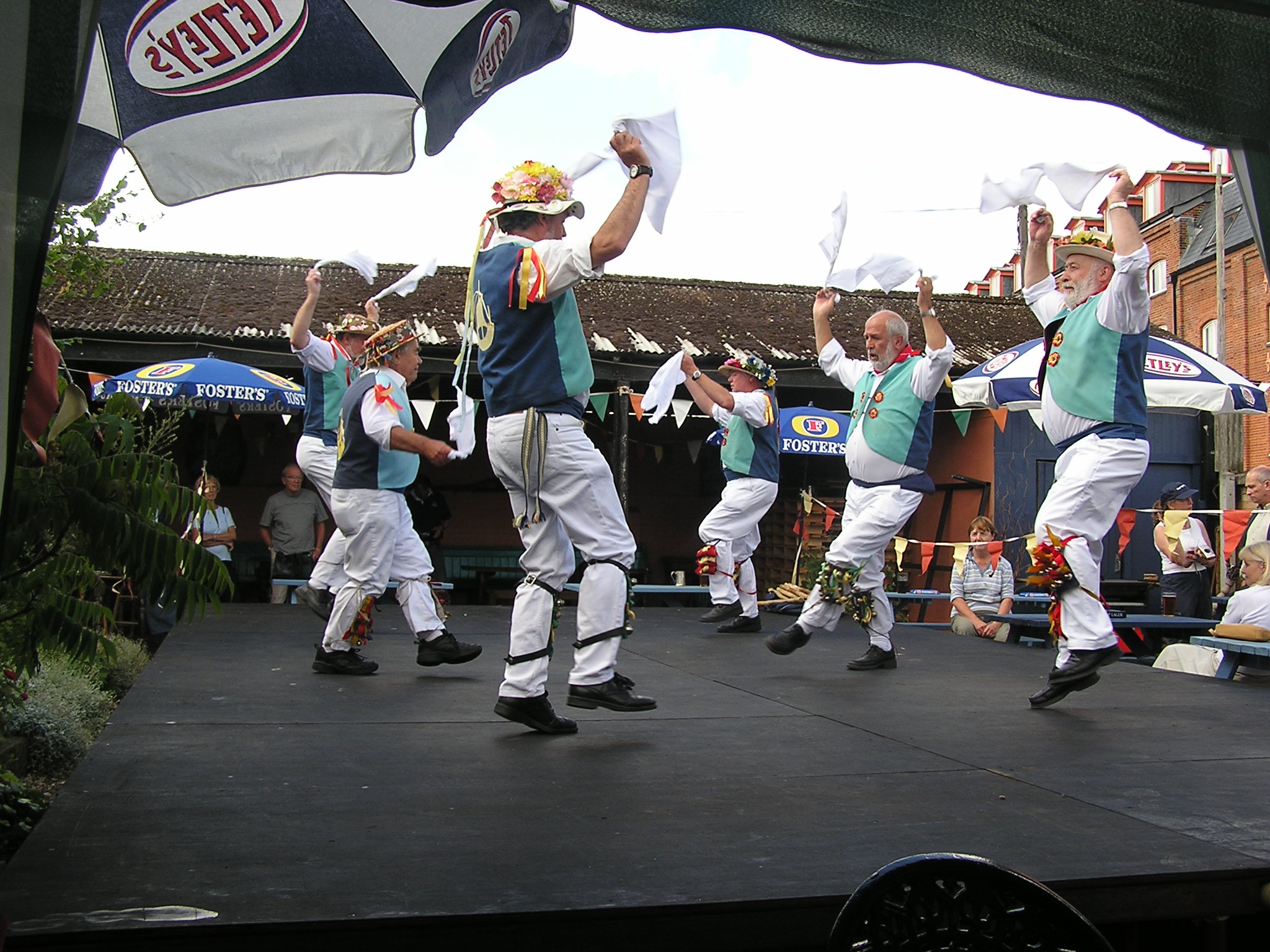 Uncle Charlie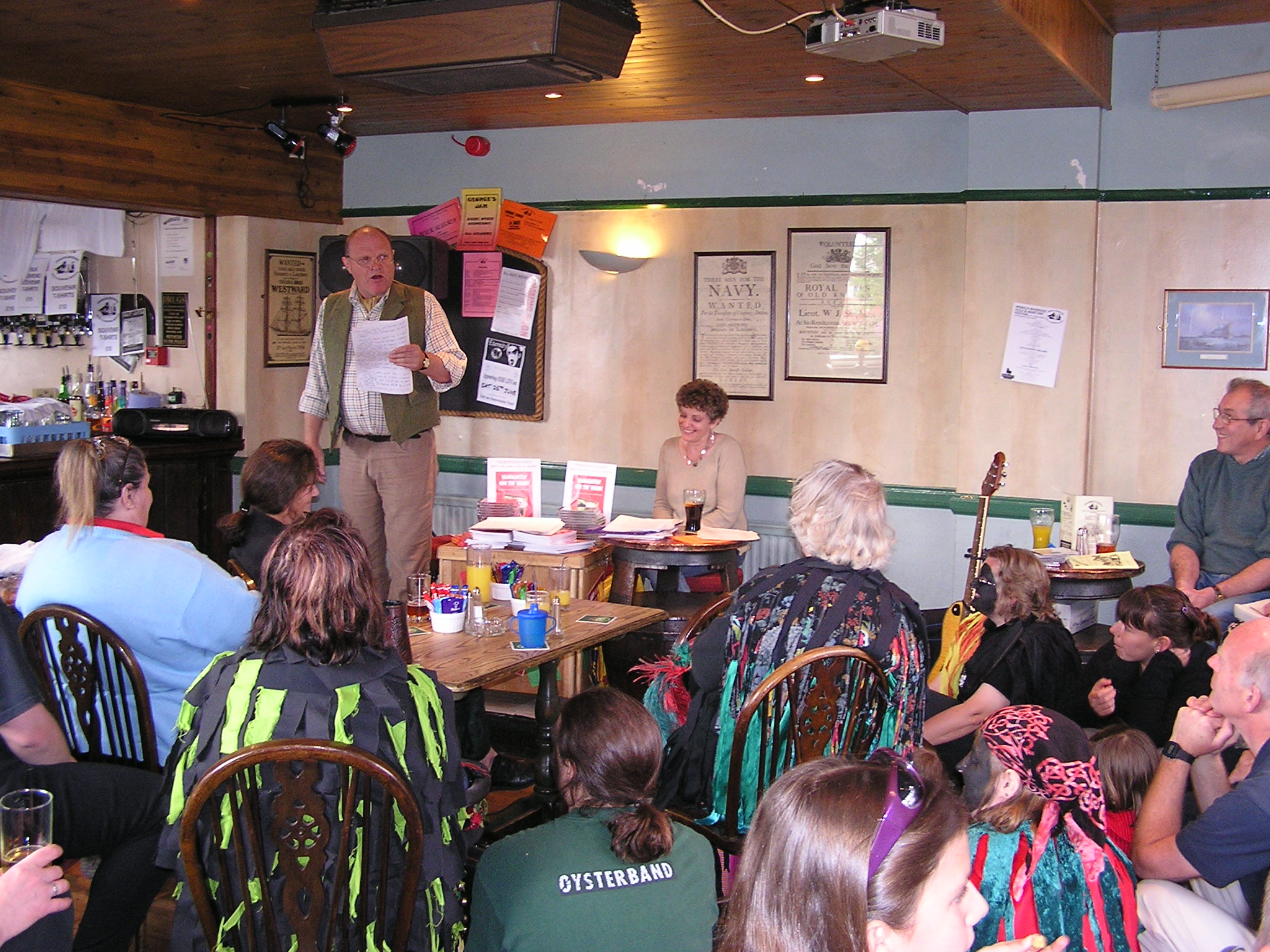 Clog dancing workshop with Heather Bexon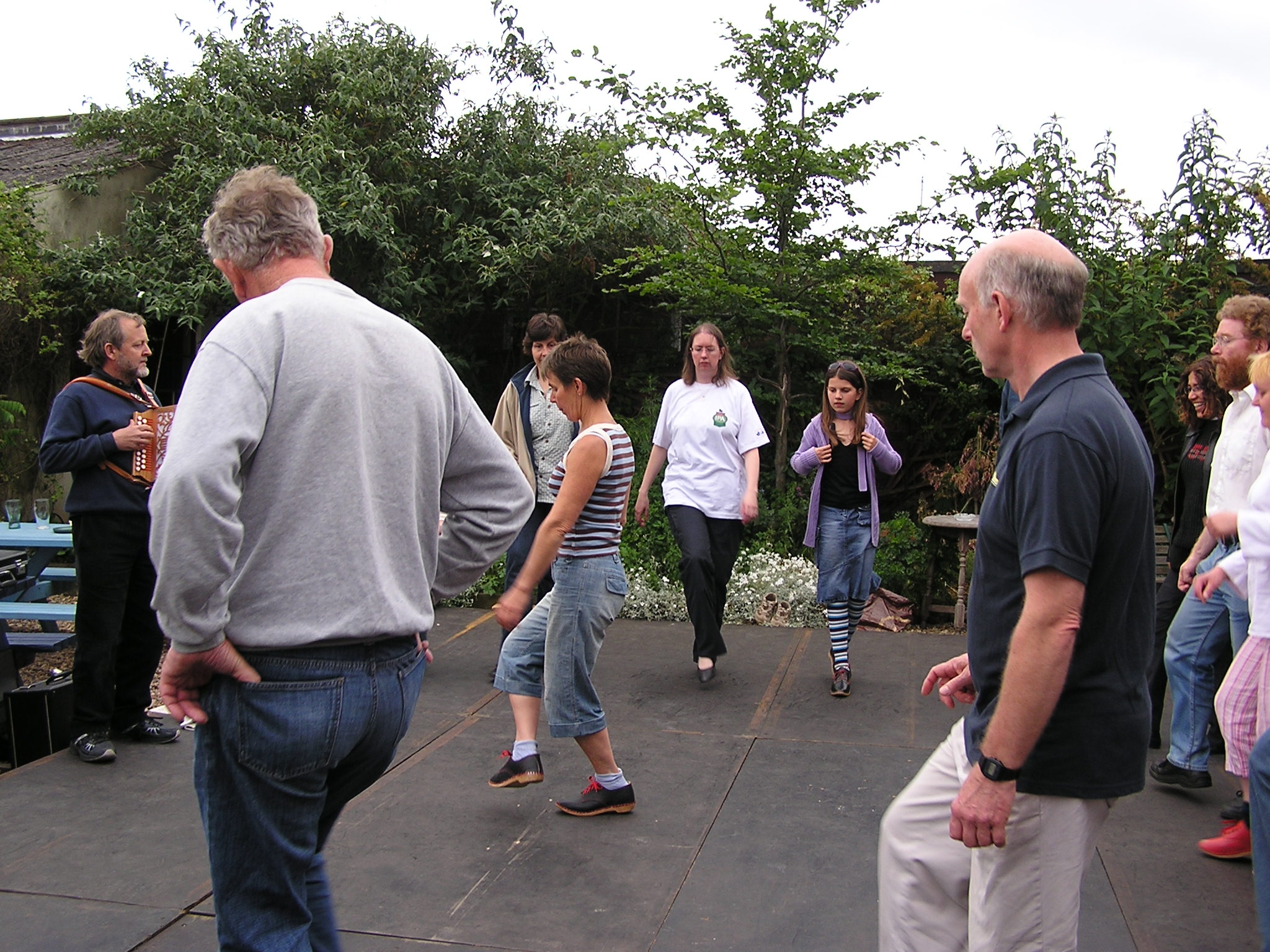 Folk session – all welcome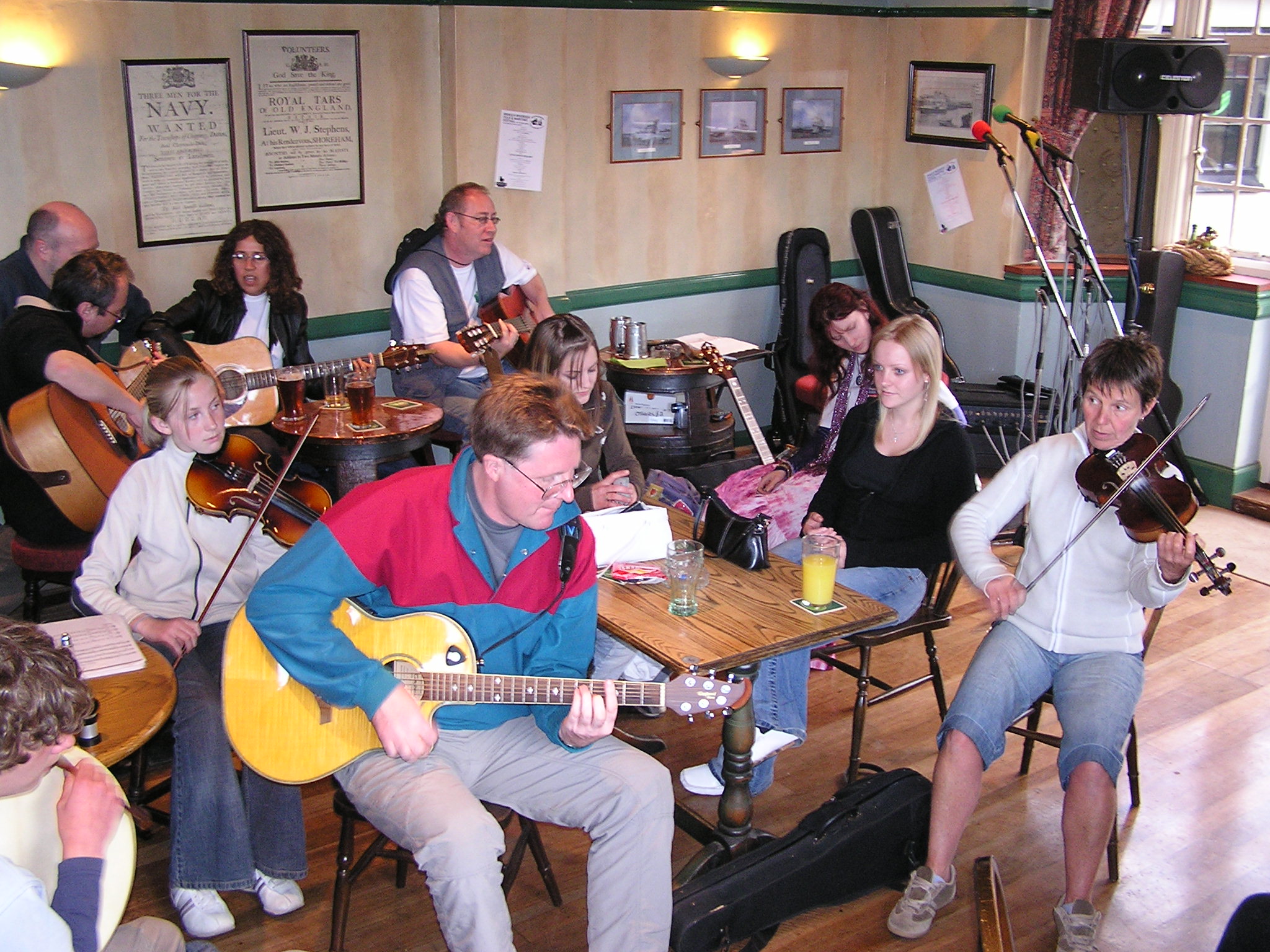 Ursa Major Poets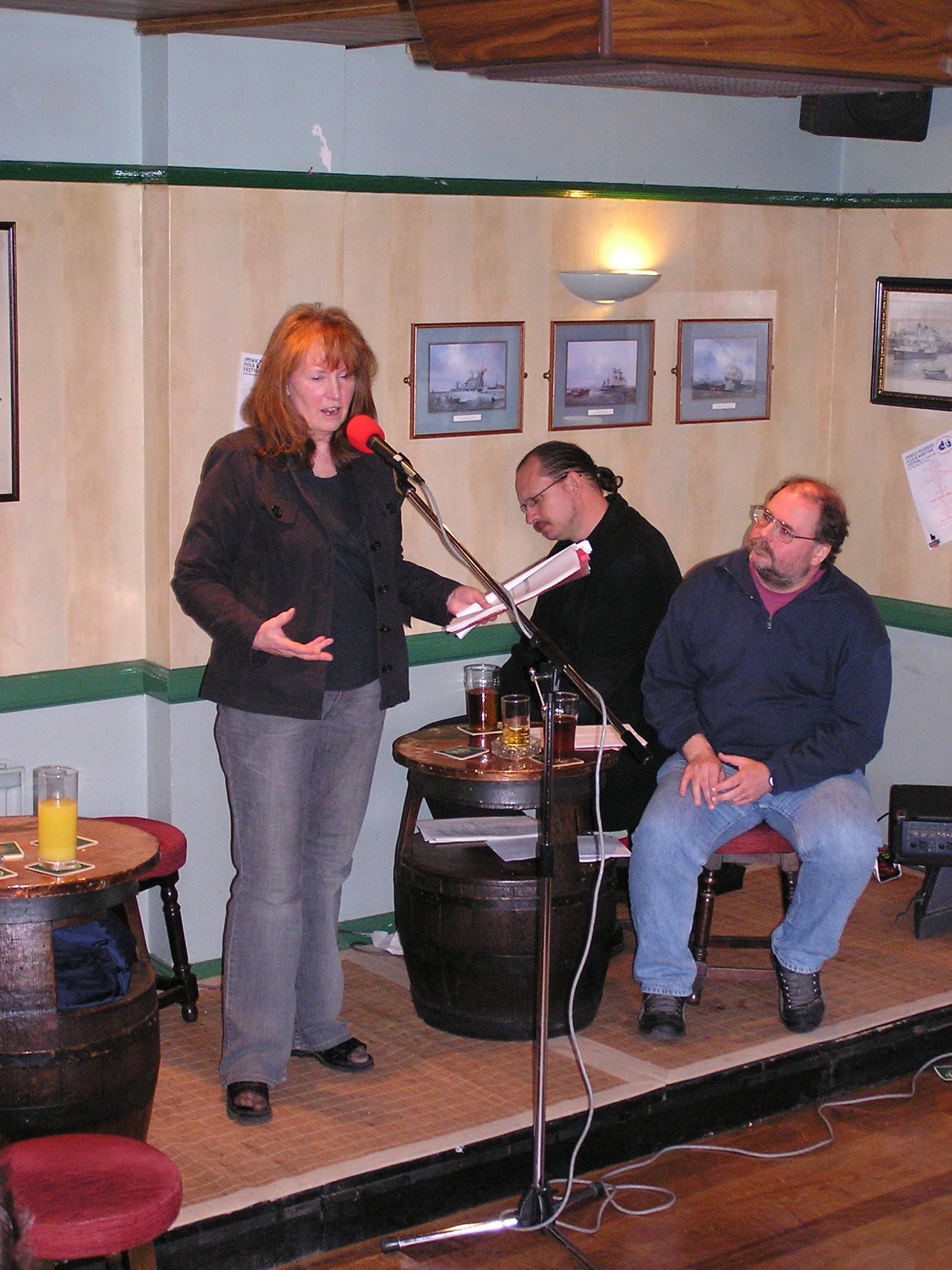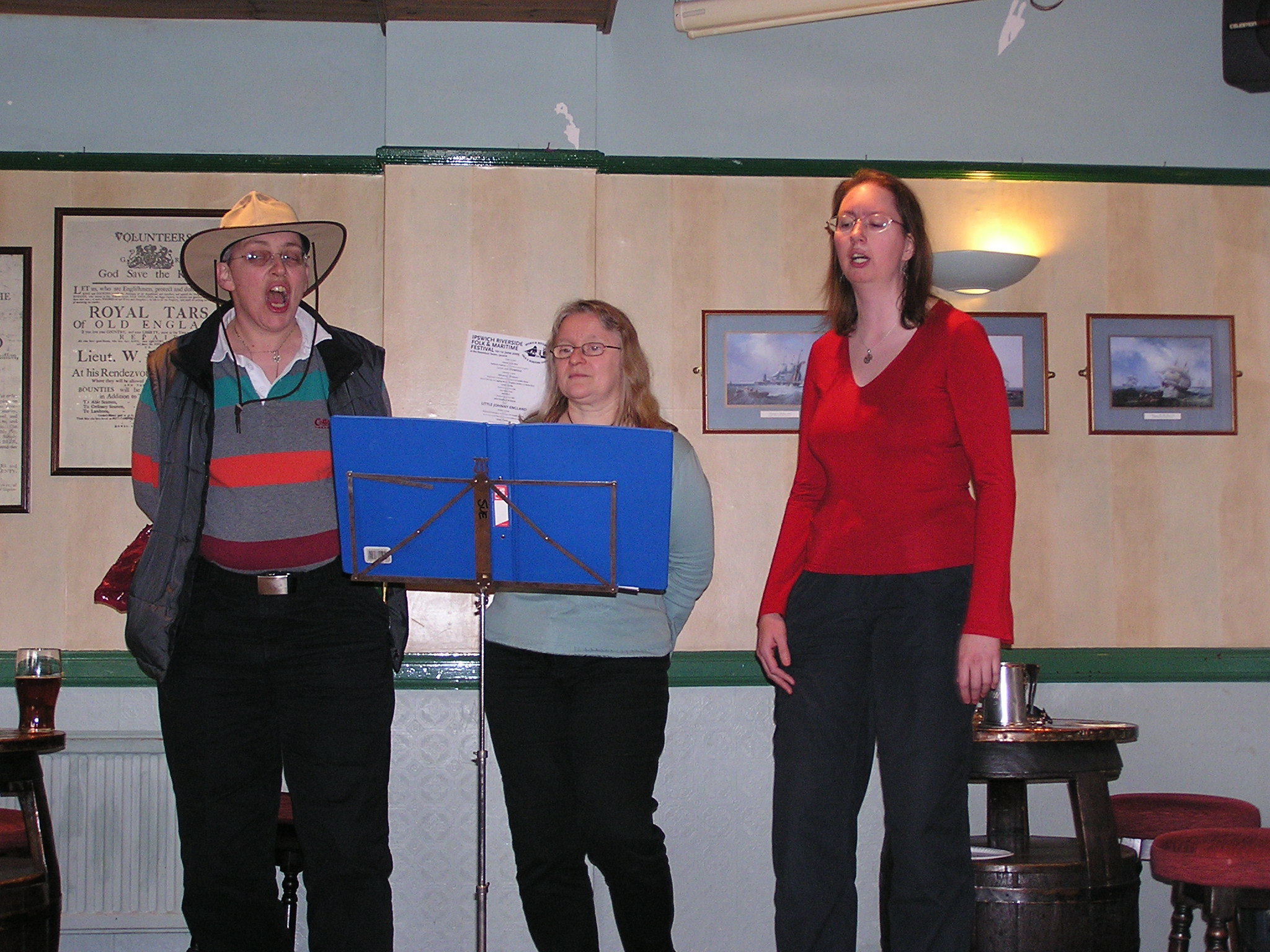 Deadly Lampshayde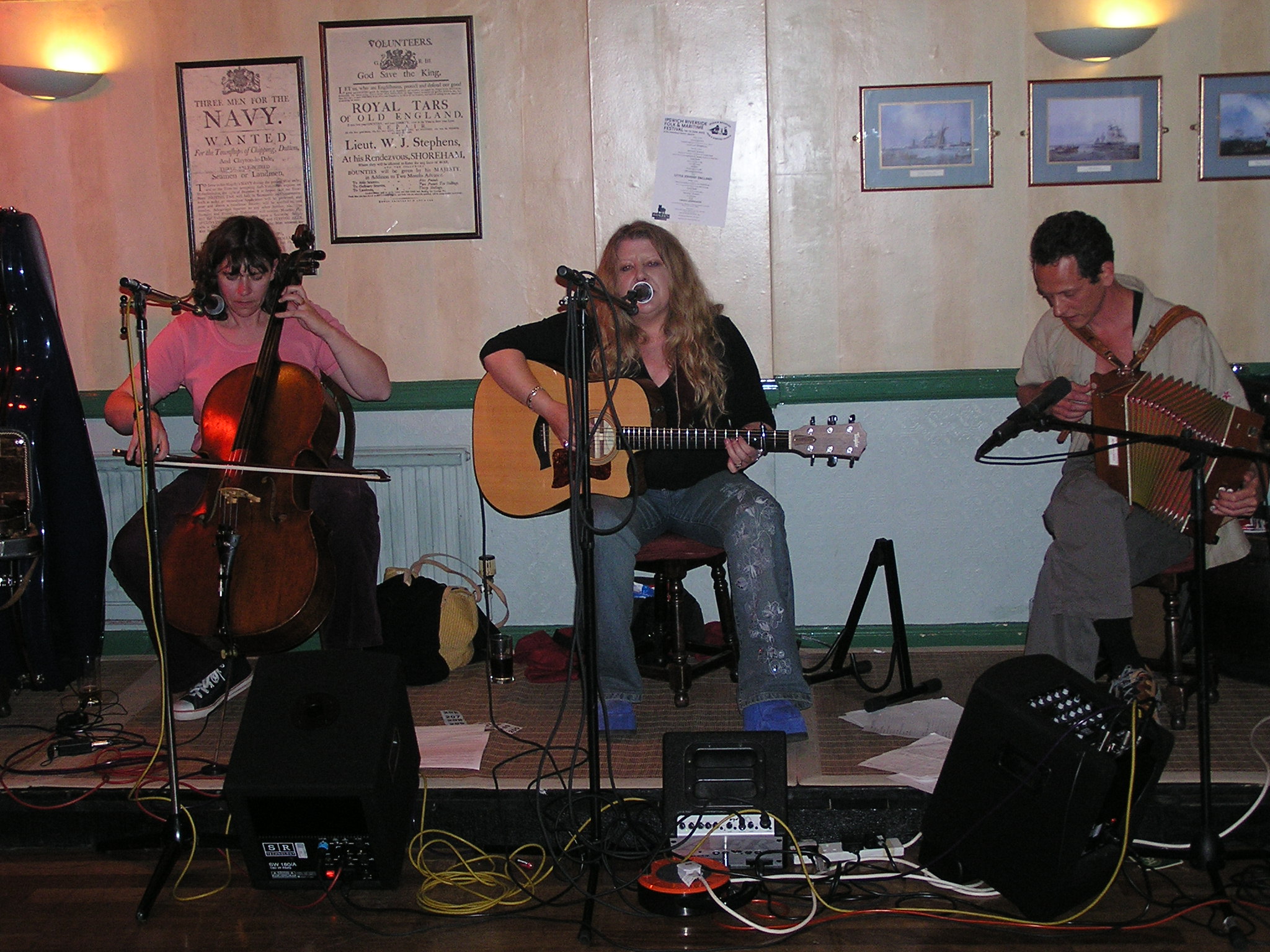 Deadly Lampshayde is a dynamic trio performing traditional celtic tunes and original songs. Their unique style exudes energy and humour and they have been wooing audiences throughout the UK over the past two years. The songs written by Penni and arranged by the band deal with issues ranging from personal experiences to universal truths. The band are Penni Mclaren Walker (guitar and vocals), Ginny Davis (cello, fiddle and vocals) and John Ramirez (melodeon).